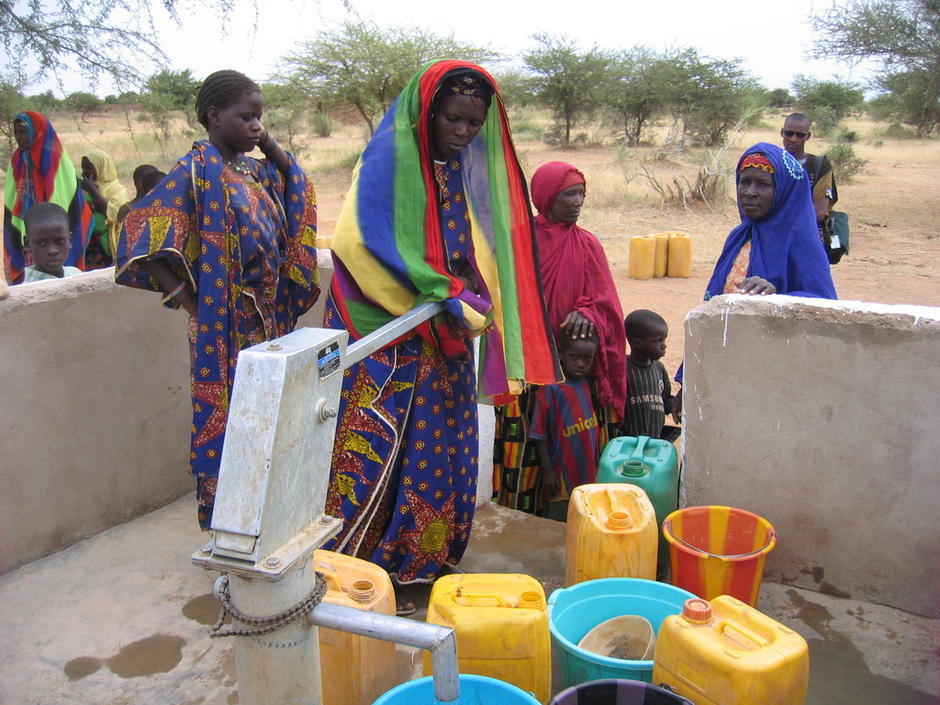 Humanitarian and Development
Place
Commune of Gorom Gorom, Burkina Faso
Sponsor
Claude Arnaud
Grant(s)
€25,000 to the Selection Committee at 2010/03/30
Project leader
Having drawn the lessons from long experience in helping the populations of the Sahel, the managers of the regional nonprofit organizations Cap Solidaire (Burgundy, Paris region, Aquitaine, etc.) have focused for many years on the most vital issue in this region: access to water. In Niger, and especially in Burkina Faso, they have many achievements to their credit. After having tested various models, they are launching a new project today as part of an operation called "Self-sufficiency through water". The idea is to combine boreholes with market gardens and with drinking troughs for the livestock. This is the combination that maximizes the anticipated fallout: fighting disease by improving hygiene, a more varied and more balanced diet, feeding the herds and making them prosper, and even generating additional income by selling the animals or surplus garden produce.
Restoring hope and independence to the rural populations
Led by Cap Solidaire International, a structure created in 2009 to reinforce the effectiveness of the local actions, the project under way will be implemented in six hamlets of the commune of Gorom Gorom: Tidmarel, Timbouletl, Lapka, Petoye, Boukare and Woutoufoutou. Each of them will be given a system comprising a borehole, a market garden area (and the necessary seeds) and a drinking trough. The sites have been carefully selected in light of the needs identified and with the endorsement of the local authorities. OCADES (Organisation Catholique de Développement Économique et Social) is responsible for the drilling operations. The key factor: this equipment will not require any further financial investment. The pumps, for example, require only basic maintenance, in other words, a simple lubrication once every year. As to the seeds supplied, they will be recovered, dried and used again. Besides, experience has shown that with guaranteed access to water, the livestock activity could become self-sufficient.
In 2006, the Veolia Foundation had already assisted a partnership between Cap Solidaire and ICE3AL (Institut de Coopération Europe Asie Afrique Amérique Latine) aimed at increasing the number of water points in this area. It is renewing its support to the nonprofit today to promote a promising model in terms of self-sufficiency and economic and social development.