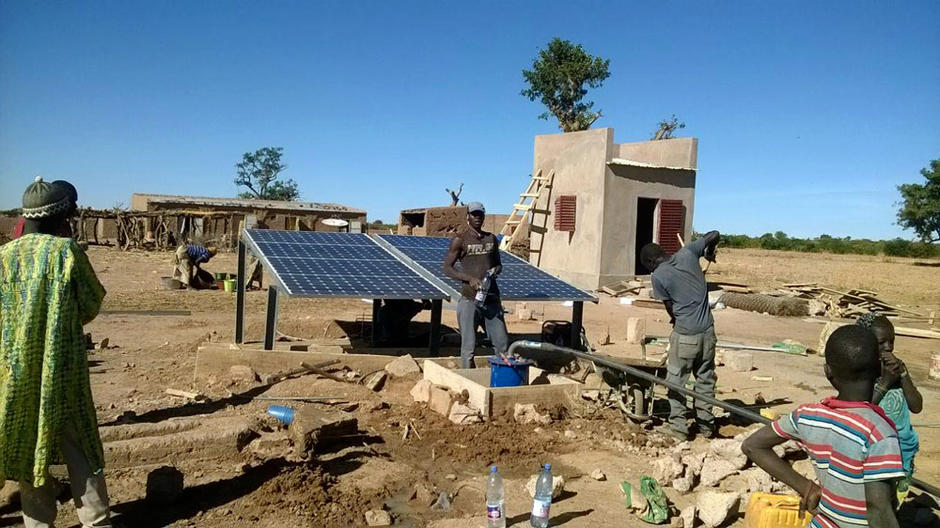 Humanitarian and Development
Place
Mali
Sponsor
Pierre Ascencio
Grant
€150,000 at the 26/5/15 Board.
Project Leader
Energy, water and environment in the Sahel (EDS)
After work on the water supply system in Sikoro Farada in the suburbs of Bamako in 2013 and in the neighboring district of Banconi Diaguinébougou and Saraféré near Timbuktu in 2014, the Foundation, again working with the nonprof it Énergie, Eau, Environnement du Sahel, took action this year in the Cercle de Kolokani in the Koulikoro region north of Bamako. Located on the edge of the Mali desert, it is a very arid region where the local population has growing difficulty in securing water supply.
Residents of the villages of Koumi (3,000 people) and Nerekoro (900 people) suffered from a total lack of modern infrastructure. With the help of the Foundation, EDS installed two water supply systems in these villages in just a few months. The two wells, equipped with solarpowered pumps, supply a metal water tower and a network of standpipes. The program is managed on a communal basis, with project management entrusted to the Ministry's hydraulic department. A water point committee and an association of users are responsible for everyday management and recovery of operating expenses.