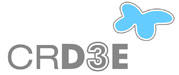 Social and Employment
Place
Vauvert, France
Sponsor
Bernard Gleize
Grant(s)
€15,000 to the Selection Committee at 2011/10/20
Project leader
Environnement & Solidarité - CRD3E
"For several years, we have been enlisting the services of CRD3E, to whom we outsource part of the collection of the electronic waste in Nimes and its environs (about forty tons every month). I think it's important to back the companies and nonprofits of this type who work with tremendous effectiveness in the social integration of publics in difficulty, while providing quality services like any other company on the market." 

Bernard Gleize
Centre de Réemploi de Déchets d'Équipements Électriques et Électroniques (CRD3E) "Environnement et Solidarité" is a back-to-work agency formed in 2005 in the industrial park of Vauvert (near Nîmes). It repairs electronic equipment used by the general public (TV, LCD screens, plasma, computers and other IT hardware), which it then offers for sale, and collects WEEE on behalf of several service providers. It employs and professionally and socially reintegrates a score of persons in difficulty every year (long-term job seekers, handicapped workers) and also welcomes trainees and persons on probationary job status.
Better practical conditions for a mission of community benefit
Environnement et Solidarité wants to continue its community benefit missions, both social (integration) and environmental (re-use, repair, recycling) and to expand its WEEE collection and dismantling operations. To do this, it is replenishing the equipment it requires (electronic tools, workshop) and is acquiring a transport vehicle (collection, removal, delivery), while improving the safety of its electrical installations and the arrangement of the workshop (ergonomic technical furniture).
A score of persons are covered by the project: three back-to-work jobs, one handicapped worker, five persons on probationary job status, and ten trainees from the technical schools. Project completion improves their working conditions, guaranteeing them better risk control, while providing leverage for the growth of the back-to-work agency. Ultimately, CRD3E expects to create one or two additional back-to-work jobs.
Alongside the regional council of Languedoc-Roussillon and the RSE department (ex PELS) of the Caisse d'Épargne Savings Bank, the Veolia Foundation supports the development of this agency, which is valuable for its social aspect, its professional integration role for a marginalized or job seeking population, and also environmental through its collection and re-use activity.