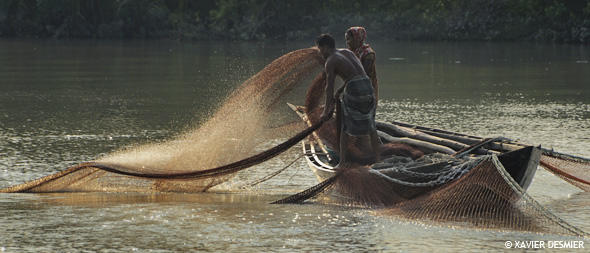 Environment and Biodiversity
Place
Paris, France
Sponsor
Laure Duquesne
Grant(s)
10 000 € to the Selection Committee at 2012/06/05
Project leader
From the medicinal garden of the XVIIth century to the great research and teaching institution of today, more than four centuries have been modeled by enlightened men and the founding texts, which have given the National Museum of Natural History its complexity and its unique originality. A true historical institution, the Museum is dedicated to fundamental and applied research, the storage and enrichment of collections issuing from the natural and cultural heritage, teaching, expert appraisals, enhancement, dissemination of knowledge and ultimately, educational and cultural action aimed at all publics.
Photography contest on the theme of biodiversity
For the second consecutive year, the Museum, with the support of the National Geographic Channel, is organizing a photography contest on the theme of biodiversity, open to amateur and professional photographers. The former are invited to compete for the Photo by Nature prize. For the 2012 contest, the theme selected is Between Land and Sea, and the 20 finalist photographs, in addition to being rewarded with many prizes, are exhibited in the Jardin des Plantes from June 22 to September 12!As to the professional photographers, they have focused on the theme of Man and Nature to obtain a grant of €10,000, which will enable the winner to carry out his project for a show in 2013. Thus the work of Xavier Desmier, the 2011 winner, on Life in the Sundarbans, the world's largest mangrove forest, is being shown from June 22 to September 12 in the Jardin des Plantes.
The Veolia Foundation is providing the 2012 professional grant.