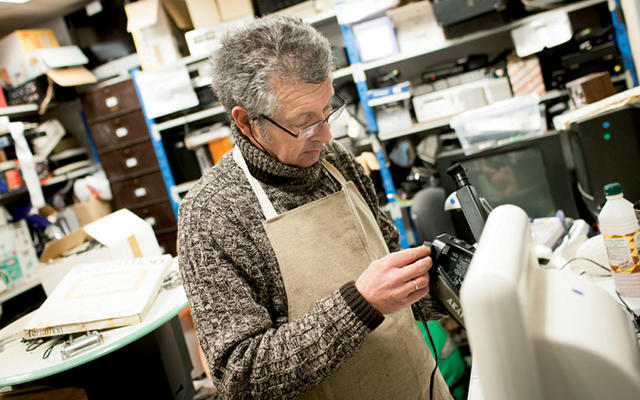 Social and Employment
Place
Blanc-Mesnil, Aulnay-sous-Bois, Sevran, Villepinte and Tremblay, France
Sponsor
Thomas Lecoq
Grant(s)
€10,000 to the Selection Committee at 2013/04/09
Project leader
"I've met the teams of Ressourcerie 2mains, a well structured organization and professional, competent people keen to advance their project and to expand it. Their activities also fall into our field of action, because they pertain to the three foundations of sustainable development, economics, environment and society."

Thomas Lecoq
Ressourcerie 2mains, a workforce development agency approved in February 2011, started its operations in June of the same year. Based in Blanc-Mesnil, in the Seine-Saint-Denis district, it guides people who experience social-professional problems by assigning them to collect and upgrade bulky objects and textiles abandoned by private individuals. To do this, it sets up workshops specialized in cleaning, repair and dismantling, organizes the sale of the upgraded objects through a store open to the public at large, and sells the materials in recycling systems in case of dismantling. Awareness-raising actions aimed to encourage changes in consumption behavior, particularly towards the practice of "reuse", are also proposed.
Encouraging changes in behavior
After a successful start in the communes of Blanc-Mesnil and Aulnay-sous-Bois, its present ambition is to expand on a wider territory. Already, since the month of August 2012, the nonprofit has been active in the commune of Sevran. Today, it wants to continue its extension into the communes of Villepinte and Tremblay, to reach a total population of 255 000. To do this, it has to boost its collection, storage and sales capacity.It has an additional room, refurbished with support from Ademe, the Ile-de-France Region and the town of Blanc-Mesnil, but it needs to invest in new handling and storage tools.
Wider field of action for Ressourcerie 2mains
The Foundation has been approached for the purchase of its semi-electric stacker.