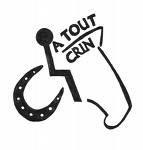 Social and Employment
Project leader
Place
Ambierle, France
Sponsor
Pascal Payrard
Grant(s)
10 000 € to the Selection Committee at 2007/07/03
"The availability of lodgings shortly provided on the spot is very important. It will help the children to come and simplify the work of the staff. It should also be emphasized that this type of project is unprecedented in the Roanne region."
Pascal Payrard
Since 1998, the association A Tout Crin, located in an equitation center at Ambierle (Loire), enables youths and adults in a situation of psychic or physical handicap to benefit from the joys of horsemanship for their rehabilitation, care, or simply... to enjoy a hitherto inaccessible activity. In 2006, it became the regional winner of the contest "Make Us Dream with Sports" organized by the French Committee for Education by Sports. Alongside the experienced horsemen and sportsmen preparing for riding tournaments and youths being initiated into pleasure riding, A Tout Crin proposes to a handicapped or socially sidelined public to take up equestrian sports in a family context or in their institution/association. Today, about 80 persons in a handicapped situation frequent the center at least once every year.
A Response Tailored to the Needs of Horsemen in a Handicapped Situation
Faced with the effort made by A Tout Crin, and above all, thanks to the results obtained in terms of wellbeing, comfort and pleasure, requests are pouring in to participate in the various training courses organized. The issue of lodgings is now becoming a pressing matter: for medium-length stays, for example, it is inappropriate to offer a handicapped public tent accommodation; besides, the incessant movements are exhausting. A Tout Crin has therefore decided to build a multipurpose housing unit, capable of accommodating 23 persons, comprising a sensory relaxation room for handicapped persons.
In this ideal context, the horsemen, in addition to the equitherapy equipment, will also have pedagogical games at their disposal: rings, balls, hoops, musical instruments, all they need to relax and enjoy themselves.
The grant from the Veolia foundation financed the purchase of a lifter, designed to install severely handicapped persons in the saddles of their horses.