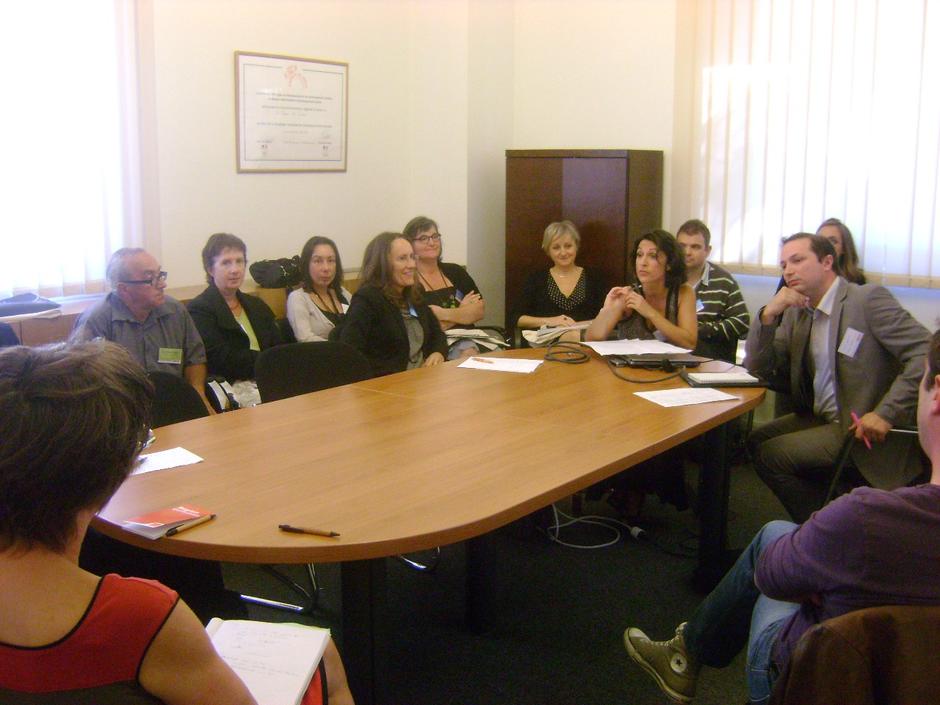 Social and Employment
Place
Midi-Pyrénées, France
Sponsor
Jean-François Rezeau
Grant(s)
€20,000 to the Selection Committee at 2013/12/10
Project leader
"This connecting of workforce development structures with the corporations of an employment area is a powerful lever for inclusion of long-term unemployed publics. It fits in to a logic of sustainable employment, a constant goal of Veolia's HR policy. As chairman of the RSE Commission of CCI Toulouse, member of the DD commission of CCI France, vice-chairman of the Christophe Tiozzo Boxing Academy in Toulouse and appointed Midi-Pyrénées ambassador of the Charter of Diversity, I'm personally deeply involved in the field of workforce development via business activity, because I'm convinced that it helps reconcile the human values imbued in the group with our economic interests."

Jean-François Rezeau
Created in 2010, Synethic has today become the foremost platform of social innovation and responsible purchasing gathering together players in the economic and outreach economy, corporations, municipalities and administrations in the Midi-Pyrénées area. Its objectives are to:
Maintain non-delocalizable and good quality local employment in the area;
Promote local companies, socially innovative and capable of generating value that is fairly shared by the employees and the management, but also with their customers, their territory and its inhabitants;
Develop responsible purchasing in the region and accompany public and private orders in the inclusion of sustainable development criteria in their contracts, with the purchasing agency Garem (Groupement d'achat responsable de Midi-Pyrénées) created in 2011;
Run a hub of economic cooperation and pooling aimed to expand the social, environmental and societal reach of the organizations present in the region;
Foster synergies between players of the social and outreach economy, corporations and municipalities in a given territory;
Limit the environmental impact.
Synethic is cofunded by the European Union, through the European Social Fund, France Active and the town hall of Toulouse, and collaborates with many research centers on the social and outreach economy and societal corporate responsibility.
A "CV Library"
Today, the nonprofit wants to make it easier to hire the employees of the 200 SIAE by developing a website designed with all the networks and workforce development agencies (SIAE) of the Midi-Pyrénées region, public establishments and competent authorities (Direccte, Regional, etc.).
The arrangement consists of a web platform for sourcing the SIAE candidates aimed at the HR managers of the regional corporations via a CV library, the "CVthèque", presenting their personal profiles, connected to a search engine (contract/function/educational level/past experience type). This web platform also promotes actions of companies engaged in an innovative HR policy in order to tempt others to do the same.
Partnership fostering events
It also proposes events designed to create partnerships between the HR divisions of recruiting organizations and the workforce development counselors of the SIAE, in order to conclude the back-to-work program with a lasting job via:
Events gathering together companies, authorities, public establishments;
Roundtable discussions presenting successful feedback;
Thematic working groups, workshops and meetings leading to partnerships between the corporate HR departments and the SIAE.
This type of event started with the organization of one in September 2013 called "Partnerships with Insertion Structures via Economic Activity (SIAE): corporate opportunities" which assembled 170 executives of companies, municipalities and public establishments in partnership with the Regional Council, the Club of Sustainable Managers, CCI Midi-Pyrénées, the Regional Agency for the Environment Midi-Pyrénées, Toulouse Métropole Employer, the Network Réseau Ever Midi-Pyrenees, Direccte, the French National Employment Agency Pôle Emploi and Face Grand Toulouse.
An agency for workforce development by business activity
The Foundation is naturally joining the project with the support of Veolia Sud-ouest, which participated actively and enthusiastically in the September symposium.