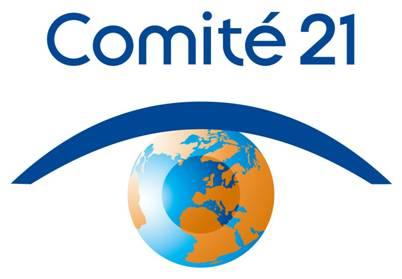 Environment and Biodiversity
Place
France
Sponsor
Bérengère Lagraulet, Veolia Water
Grant(s)
35, 000 € to the Selection Committee at 2005/05/31
  Project leader Comité 21 www.comite21.org
«  Future generations who are most concerned by the concept of sustainable development will carry these values forward tomorrow and ensure that society continues to respect them. This is why teaching young people about sustainable development is a logical extension of the current drive to increase public awareness. »

Bérengère Lagraulet
At the 1992 Earth Summit held in Rio de Janeiro in 1992, 178 governments signed up to a text defining the fundamental principles of sustainable development. This "Agenda 21" (general plan of action for the 21st century) was designed to be applied at all levels of public and professional life. It is incumbent upon the various players in the signatory countries - heads of state and government, regional elected representatives, business people, managers of associations, etc. - to develop a local Agenda 21 within their regions in partnership the local population.
To take this approach forward in France, "Comité 21" (the French committee for the environment and sustainable development), was founded in 1994. It brings together three hundred decision-makers divided into four collegial units : businesses, local authorities, associations, public institutions & the media. The common ground between these various players enables wide-ranging experience to be pooled which helps to drive ground-breaking pilot projects forward. Veolia Environnement has been a member of "Comité 21" for several years and regularly contributes to its work and publications.
Educating young citizens
For 2005-2006, "Comité 21" plans to support Agenda 21 initiatives in schools by working closely with regional educational authorities and local municipalities.
In concrete terms, the project will be implemented in around ten pilot schools throughout the year. At the end of the period, experience will be pooled and used to draw up a methods guide. The project is supplemented by the "Agenda 21 scolaire" section on the www.comite21.org website and a "Junior sustainable development Atlas" published by Autrement.
The Veolia Foundation is participating in this project by providing 35,000 in funding: this will help pay for publication of the methods guide and Junior Atlas. This approach will provide the schoolchildren and sixth-formers concerned with an opportunity to discover the importance of playing an active part in the life of the local community.