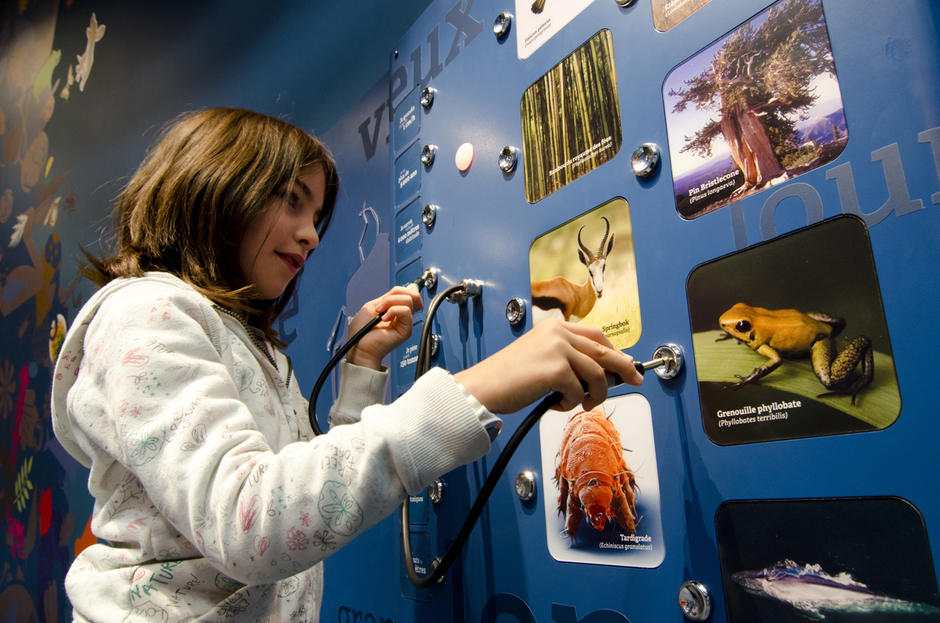 Environment and Biodiversity
Place
Rennes, France
Sponsor
Martial Gabillard
Grant(s)
€ 30,000 to the Selection Committee at 2012/10/09
Project leader
The nonprofit Espace des Sciences, created in 1984 in Rennes, is a scientific, technical and industrial cultural center (CCSTI) enjoying the "science and culture - innovation" label from the French Ministry of Higher Education and Research since 2008. With 200 000 visitors per year (including 400 classes), it is the most popular regional CCSTI in France. Since 2006, it has been located at Champs Libres, deep in the heart of Rennes, in a complex built by Christian de Portzamparc which also accommodates the Museum of Brittany and the Rennes Metropole Library. Espace des Sciences wants to make the development of sciences and techniques accessible to all publics, and to encourage careers in favor of science, in Brittany and beyond, by familiarizing its visitors with the methods and results of basic and applied research, and by arousing their intellectual curiosity.
Espace des Sciences designs original exhibitions, astronomic sessions and traveling scientific culture products. It has five exhibition and conference spaces: the Eureka Hall (temporary exhibitions), the Merlin Laboratory (interactive space), the Earth Hall (permanent exhibition), the Hubert Curien Conference Center, and a Planetarium. It organizes weekly lectures, events ("Festival of the Sciences", "Science Fete") and extramural projects in the form of traveling shows, high school events and lectures.
Biodiversity within everyone's reach
Espace des Sciences in Rennes is renewing its permanent exhibition for the 2012/2018 period on the theme of global and local biodiversity, and under the auspices of a scientific board made up of personalities like Robert Barbault of the National Museum of Natural History and the astrophysicist Hubert Reeves. The exhibition "All alive, and all different!" inaugurated on October 2012, offers various levels of understanding and reading to adapt to all publics from the age of 6 with, if necessary, the assistance of a full-time mediator, who can counsel the school groups (30% of the public received). Thirty original devices have been created for the exhibition, plus sculptures of extinct animal species.
A scientific and sensitive exhibition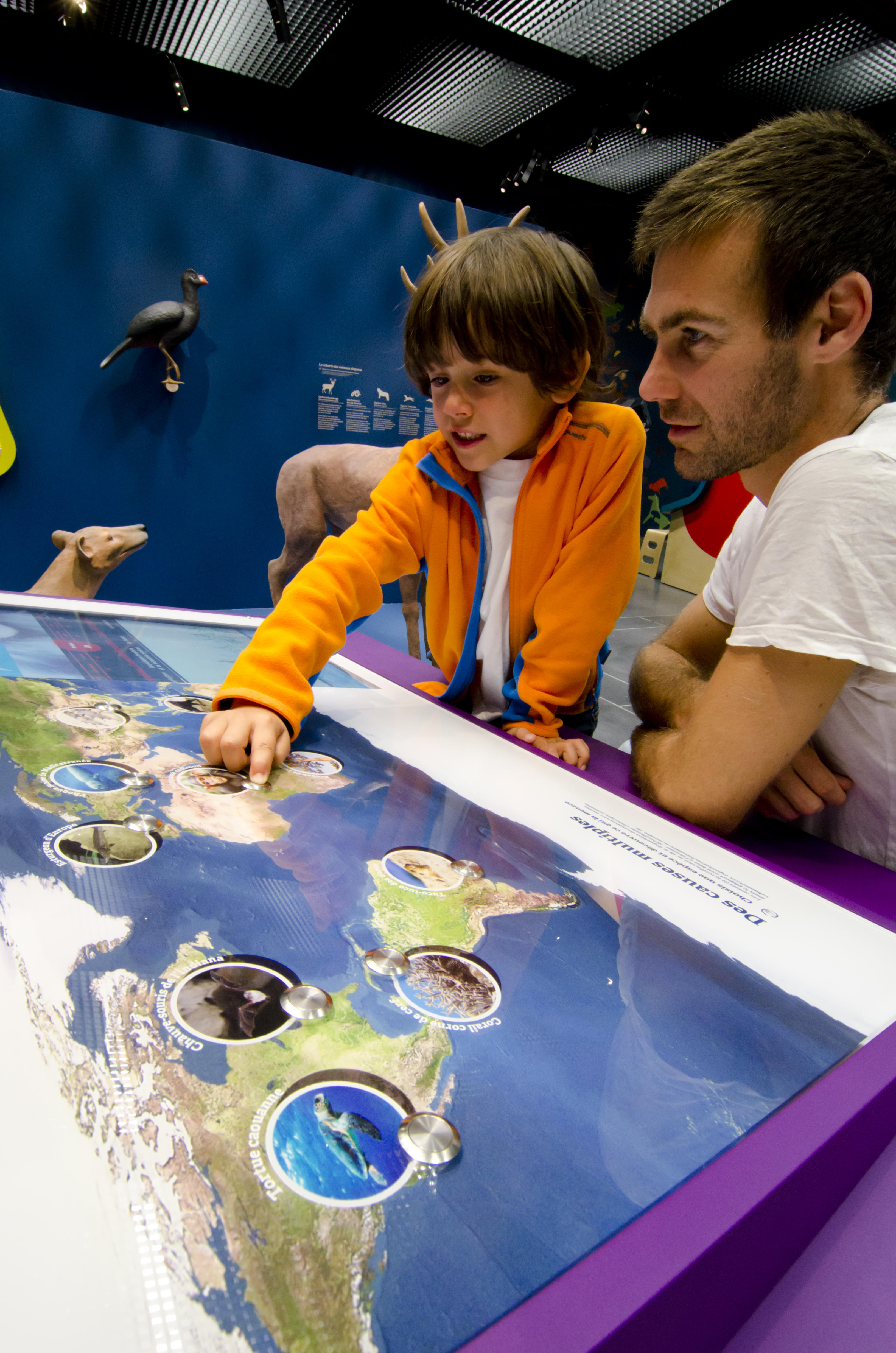 This exhibition is an awareness-raising and educational tool for a better knowledge of biodiversity, a scientific concept based on notions of living species, evolution and extinction: ecological diversity (environments), specific diversity (species), and genetic diversity (individuals). The second phase is designed to elicit questions on the place of man and on research in this field.Its message is rooted in the present: recent examples, scientists at work, facts and figures. The scientific view is supplemented with an emotional approach to our relationships with nature, of which it gives a "living" representation (no skeletons or naturalized animals). It is a fun exhibition, a form designed for a young public, with manual handling and various interactions, determined to limit the written text, proposing two reading levels (simple and short texts/detailed explanations). It doesn't demand answers, but rather projects the visitors into a discovery role, creates surprises, excites curiosity, and encourages experimentation: they dig, they resolve enigmas, they dabble in exploration. Biodiversity is an adventure to be discovered, a rich profusion in which everything responds and echoes.
The exhibition, supported by the regional authorities (Rennes Metropole, Brittany Region) and by the State (Ministry of Higher Education), enjoys the backing of the local entities of Veolia. The Veolia Foundation is coming alongside for the creation of the traveling module of the exhibition.