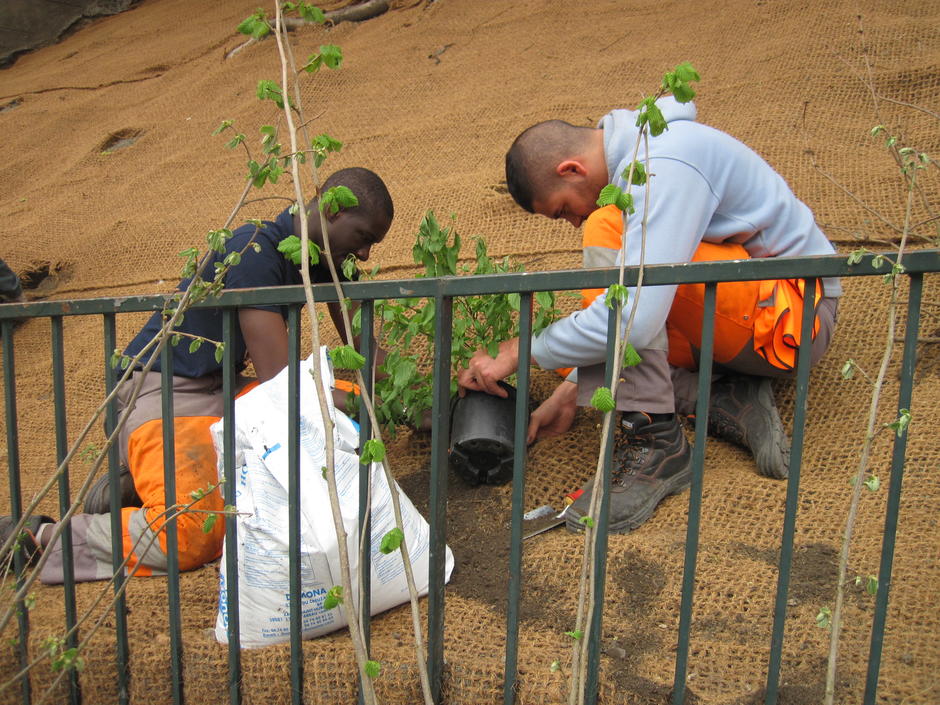 Social and Employment
Place
Meudon, France
Sponsor
Eymeric de Chaumont
Grant(s)
€16,000 to the Selection Committee at 2010/03/30
Project leader
"I'm convinced that by combining their skills and ours, we can provide innovative solutions for the development of these urban territories and also for rainwater management."

Eymeric de Chaumont
Located on the southwest edge of Paris, the Val de Seine has witnessed vast changes in the past twenty years. The capital of the French automobile industry with the Renault plant in Boulogne-Billancourt, it has been transformed relentlessly since the plant was closed in 1992. At the socioeconomic level, many people are finding it extremely difficult to find a job. At the environmental level, despite the many territorial upgrading projects, industrial wastelands abound, while a great deal also needs to be done to renovate the banks of the Seine and the waterways that flow into it.
In this context, the nonprofit Espaces was created in 1994 to attempt an experiment that was highly innovative at the time: to manage a deteriorated or little cared for urban fabric ecologically, using environment-friendly techniques, while also offering employment to long term jobless persons. This ambition was crowned with success. Espaces welcomes nearly a hundred back-to-work employees (long-term jobless, subsistence wage earners, disabled workers, etc.) in its 14 facilities spread out in the Hauts-de-Seine and on the margins of the 14th, 15th and 16th districts of Paris.
A room that reflects the spirit and vocation of the organization
To offer better reception conditions to at least three of its teams of "eco-roadmen", Espaces is adapting a technical room in Meudon with the installation of a dressing room for the women, two showers and two new sanitary blocks, the renovation of the existing kitchen and the training room, and the extension of the space used to store the building equipment. The grant from the Veolia Foundation will contribute to financing the indoor facilities, all to HEQ (High Environmental Quality) standards. The room will be insulated with hemp wool, equipped with low-power light bulbs, and painted with an ecological paint. Some thirty employees will benefit from this new work setting.