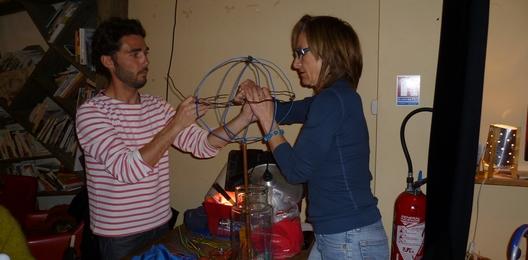 Environment and Biodiversity
Place
Marseille, France
Sponsor
Jean-François Jauliac
Grant(s)
10 000 € to the Selection Committee at 2012/06/05
Project leader
"This project is sincere in its philosophy, and ideally matches the values of environmental and social responsibility of our company, which, by creating a neighborhood service, will ensure the upgrading of the waste in a popular neighborhood of the center of Marseille."

Jean-François Jauliac
The nonprofit Tri Logik was created in Marseille in 2010 to develop systems for waste re-use and recycling by creating a resource facility, aimed at the inhabitants of the 6th, 7th and 8th districts of the southern French City. To ensure the reduction of the waste on its territory and to promote the re-use of the everyday objects, Tri Logik is developing four complementary activities, ranging from collecting the objects, upgrading them, and then selling them in a boutique and online, as well as educating the public at large and school children about waste reduction. Ultimately, Tri Logik anticipates 1 600 beneficiaries of the project and expects to create four jobs.
1 600 project beneficiaries
Tri Logik is still in the startup phase: its boutique was inaugurated in February 2012, and it has to upgrade its premises to meet standards, equip its workshop, buy tools, and prepare communication materials (educational itinerary, information brochures, etc.).
Tri Logik plans to collect 4.5 tons of bulky waste in 2012 and redistribute 3.6 via the boutique. The rest of the flow (0.9 ton) is redirected toward the appropriate recycling and treatment systems. The Veolia Foundation is participating in financing the upgrading operations and the equipment of the workshop.