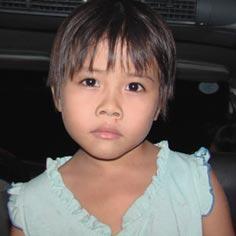 Social and Employment
Project leader
Amis du Vietnam - Enfance en danger
Place
Nha-Trang. Vietnam, Vietnam
Sponsor
Béatrice Fontaine
Grant(s)
25,000 euro to the Selection Committee at 2006/07/04
"I had my first encounter with Vietnam in 2004 during a trip with my daughter. We met some amazing people who have truly changed and enriched our lives. On our return home, we wondered what we could do to give something back. That is how with my husband we found about Aveed through a friend. This project meets an urgent need among street children and is a logical next step in the work already done by this association."
Béatrice Fontaine
Bakery and pastry-shop to attract the tourists
Since 1996, the Amis du Vietnam - Enfance en danger (Aveed) association based in Lorraine (France) has been sponsoring children in Vietnam. Aware of the need to help them gain solid vocational qualifications, it has gradually set in place training projects leading to diplomas (development of a model farm, and training in fish-farming, for example).
In Nha-Trang, Khanh-Hoa Province, the population is very young and mainly very poor. Many young orphans live in a state of destitution that prevents then from going to school let alone learn a trade that will provide them with a future. Despite the difficult global economic situation, the city is experiencing a rise in the number of tourists and lacks trained staff in the tourism and hospitality industries.
Aveed therefore plans to build in Nha-Trang a center for children living alone and old enough to learn a trade. In addition to being able to live off the streets, in a safe and friendly environment, this center aims to provide them with certificate-level vocational training in sectors that are in need of skilled staff: hotels, restaurants and tourism. The hands-on teaching will be given in a bakery-pastry shop-cum-community canteen, which will provide a large part of the finance needed by the center once it has been sufficiently well developed.
The site required to build this center has already been provided to the association by the Khanh-Hoa region. Now all that needs to be done is to erect the buildings. Aveed therefore contacted the various organisations liable to help it, including the World Bank and the Veolia Foundation. The Foundation's 25,000-euro grant will be used to cover part of the construction costs and all the furniture. Starting fall 2007, Aveed plans to take in thirty young girls, and the following year, the first group of boys.