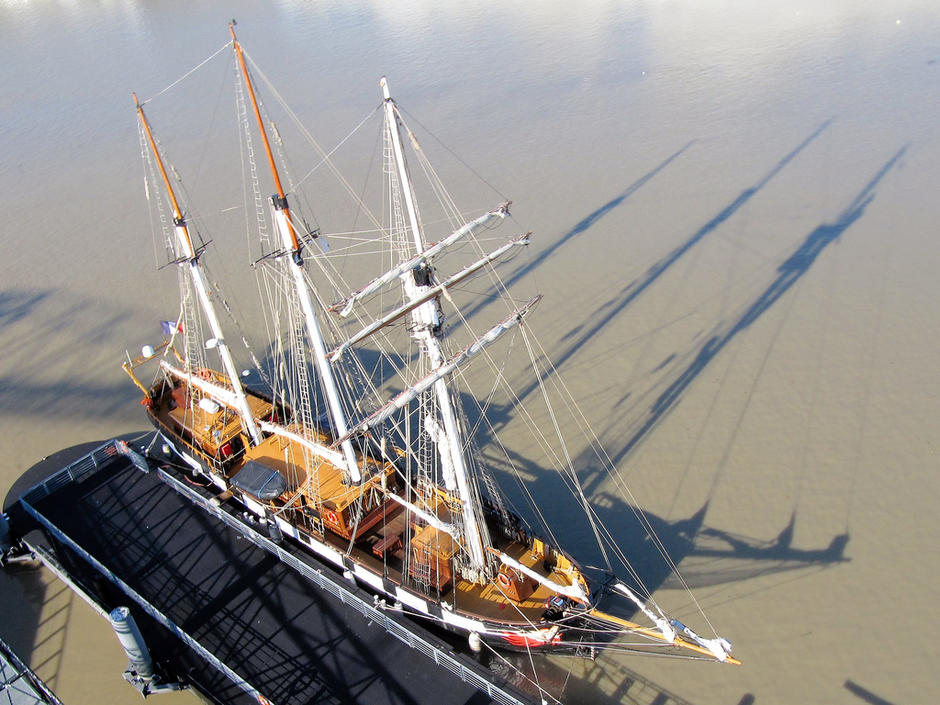 Environment and Biodiversity
Place
Bastia (home port), France
Sponsor
Frédéric Plumas
Grant(s)
40,000 € to the Selection Committee at 2008/07/01
Project leader
« Patrice Franceschi and his crew incarnate the adventurous spirit that combines courage, innovation and pugnacity. A voyage on board La Boudeuse is an unforgettable and enriching experience. A school of life as well as sharing and exchange.
The forthcoming expeditions will provide a formidable education on the water people, on the need to protect the marine and river environments, and on the importance of biodiversity for mankind and for the planet.
The SNCM volunteers will accordingly become ambassadors carrying these values to our core professions. »

Frédéric Plumas
La Boueuse, a 46 meter three-master built in 1916, wants to refurbish its internal facilities and enhance its self-sufficiency for future expeditions.
Over the years, La Boudeuse has gradually built up a program ofglobe circling expeditions. Alongside this central program, "La Boudeuse" takes young folks aged 18 to 25 on board as part of a youth program under the auspices of UNESCO.
On the way, the youths will have the opportunity to discover other cultures, while enjoying a rich sailing experience.
An unprecedented opportunity
To finance these improvements and boost its self-sufficiency, École de l'Aventure has applied to the Veolia foundation. It needs to recondition its reverse osmosis drinking water production installations.
In exchange for carrying out these operations, the association and the ship's captain, Patrice Franceschi, have agreed to welcome young seamen from SNCM (Veolia Transport) on board to improve their training in seamanship and help them discover other cultures, respect for the marine environment, and its biodiversity.
An educational project that also helps to discover the "water people": human communities which derive virtually all their wealth and sustenance from the sea.