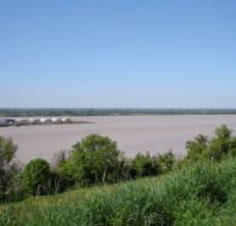 Social and Employment
Project leader
Rive Droite Insertion
Place
Banks of the Gironde, France
Sponsor
Christophe Lameloise
Grant(s)
15 000 € to the Selection Committee at 2007/07/03
"As opposed to building activities, environmental projects appear to be much more successful in triggering a motivation and interest among youths totally disconnected from the working world. They come aboard much sooner. As it so happens, the aim is to offer the maximum number of them an opportunity to enter professional life."
Christophe Lameloise
Persons on the sidelines, minimal welfare recipients, unskilled youths: for the last 15 years, the association Rive Droite Insertion (RDI), located in the Bordeaux suburbs, has been developing projects aimed to reintegrate these different publics progressively in the world of work. It is mainly active in projects to renovate the architectural heritage and to remediate the damaged environment.
Helping Untrained Youths
Much in demand from several local municipalities of the region to address the specific needs of youths emerging from the school system without any training - with a feeling of failure preventing them from undertaking anything at all - RDI is turning increasingly towards environmental projects. It has in fact found that nature related activities motivate the youths much more than building projects.
Many localities refer to it (Lormont, Sainte-Eulalie, Saint-Sulpice, Camayrac, Montussan, Yvrac), as well as the Bordeaux Port Authority and the flood protection agency SPIPA*. The latter has just handed to RDI the upkeep of 35 km of embankments and breakwaters to protect the peninsula.
48 Youths on the Road to Integration
Faced with the scale of the projects it now receives, RDI has reviewed its ambitions upward. It has just created four new jobs to accompany the pre-existing four: they will enable it to staff three teams of 16 youths in the field. In addition to the time spent working on the banks of the Gironde, the youths will also be accompanied by the association personnel. To guarantee their return to the professional world, the overall project calls in fact for RDI to follow up their progress after six months of work in its worksites, during reintegration in a company or an orientation towards skills training.
The grant from the Veolia foundation to Rive Droite Insertion will enable it to acquire an all-terrain vehicle to reach inaccessible zones on the banks of the Gironde and to buy the appropriate equipment for their upkeep.
*SPIPA: Syndicat de Protection contre les Inondations de la Presqu'île d'Ambès.