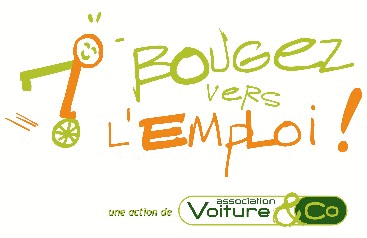 Social and Employment
Place
France
Sponsor
Guylaine Boivin
Grant(s)
€10,000 to the Selection Committee at 2011/06/28
Project leader
Voiture & Co
"The message conveyed by the platform Bouger vers l'emploi!, implies a social bond, the key point in relations with users. The experiment can therefore enlighten us and make us more relevant on this issue."

Guylaine Boivin
Since 1998, the nonprofit Voiture & Co, established in many large French cities, has developed a new idea of mobility: to enable everyone to get around easier, and pollute less!By aiming at self-sufficient mobility, Voiture & Co thereby fosters access to or maintenance of a job (or training) for publics on the track to social and professional integration.
In 2010, Voiture & Co launched Bougez vers l'emploi!, a platform designed for the mobility of people moving back into mainstream society. 650 people have already benefited from this service. The project's operational targets range from "mobility" support for all the players already at work on the territory, to a review of the skills and an analysis of the mobility needs of the persons concerned, and including guidance of the beneficiaries, in agreement with the client, toward mobility training and/or toward the availability of material resources (leasing of 2- and 4-wheeled vehicles at outreach rates, carpooling, etc.)
Special attention focused on publics from priority neighborhoods
The nonprofit also wants to build and federate a uniform service offer throughout the Essonne area in order to generate a territorial dynamic, and also ultimately to set up an observatory of the travel requirements of the publics concerned, so as to build up a body of proposals aimed at the authorities organizing urban transport (AOTU) and the local communities. Special attention will also be paid to publics from the priority neighborhoods of urban social cohesion contracts. This is why the platform has set the objective, for the year 2011, of receiving at least 400 people from these neighborhoods (or 50% of the total target).
In 2011, Voiture & Co wants to expand the platform by enlarging the vehicle fleet, recruiting two employees, and opening new premises and offices, in two new Val-de-Marne communes, thereby raising the number of communes covered to ten. The service could thus benefit nearly 800 persons.
The Veolia Environment Foundation has been asked to participate in the enlargement of the vehicle fleet (pedal bicycles and electrically assisted bicycles in particular).