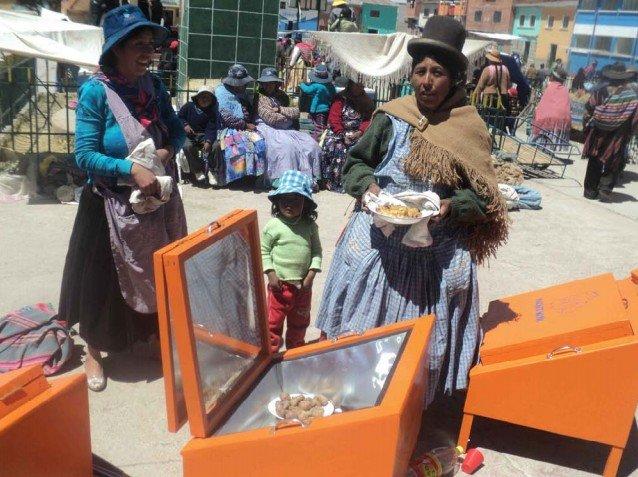 Humanitarian and Development
Place
Andan Province of Salta, Argentina
Sponsor
Denis Berthet and Mario Rios
Grant(s)
€20,000 to the Selection Committee at 2010/03/30
Project leader
"Bolivia Inti - Sud Soleil has already developed a preliminary concept of extremely simple and economical wood burning cookers. It tested the effectiveness of this product by several specific trials. Thanks to these experiments, it has developed a procedure to control the entire system: from design to dissemination of the project in its final version, in other words, equipped with innovative refractory bricks. This procedure was developed in full consideration of the requirements, needs and expectations of the population of the geographic areas concerned. A large scale project is now needed to launch and perpetuate this program."

Denis Berthet
For more than ten years, the nonprofit organization Bolivia Inti - Sud Soleil has been helping the village communities of the mountain and forest regions of South America to limit their reliance on wood for cooking their meals. It has developed solar cookers, which are simple to fabricate. In this way, it addresses two problems: environmentally, this technique significantly limits felling of the trees; and economically, it saves a lot of money for the women: with traditional methods, the poorest households could in fact have to spend up to 40% of their monthly income to buy the wood required for cooking.
Community workshops to produce the cookers
The experience built up by Bolivia Inti has enabled it to diversify the technical answers offered, in order to adapt to the variety of situations encountered, in Bolivia, Chile, Peru, etc. In 2004, the Veolia Foundation had already supported it for a program concerning 800 families. Today, it is developing a solution based on wood-burning cookers provided with refractory and insulating bricks, with 1,200 households (about 6,000 people) in the urban and periurban zones of the province of Salta in Argentina.
This time, the NGO's ambition extends beyond the mere supply of practical equipment. The recipient families will be trained to use these cookers, and also to manufacture them in community assembly workshops. To participate in this approach, they will be asked to pay 20% of the initial equipment investment (calculated at cost). Bolivia Inti thus plans to contribute to launching a production line based on exclusively local materials, improve the quality of life of the families, and fight deforestation. Besides, this technology avoids greenhouse gas emissions. Earning certified carbon credits could reduce the investments required, and thus make the cooker even more affordable.