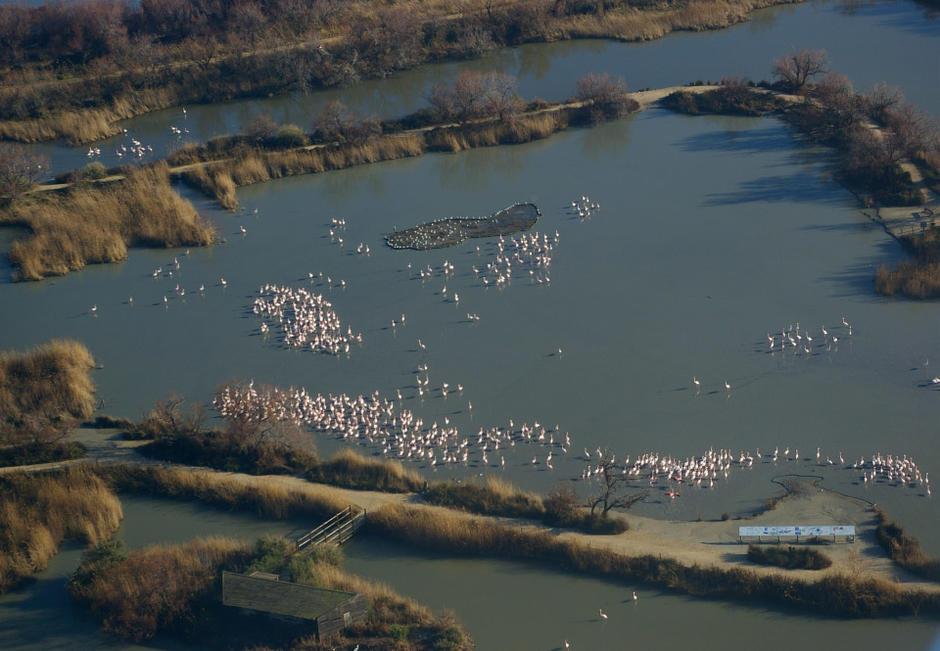 Environment and Biodiversity
Place
Parc du Pont de Gau (6 km from Les Saintes-Marie de la Mer), France
Sponsor
Paul Cessieux
Grant(s)
30 000 € to the Selection Committee at 2008/05/27
Project leader
« I met Mr Vollot, the manager of the project of "Amis du Parc de Pont de Gau", who showed me around the future structures of the park. These are large aviaries, associated with a more appropriate care centre that will help to treat the injured birds more rapidly. Just by luck, on the day of my visit, a baby owl and a small sparrow hawk were brought to the centre by a volunteer, so that I could attend the reception of these injured birds, and observe the outstanding work done every day by the members of the association. »

Paul Cessieux
In the heart of the Camargue, close to Les Saintes-Maries-de-la-Mer, the park of Pont de Gau, created some sixty years ago by a bird enthusiast, offers visitors the possibility of observing numerous species. In a site covering about sixty hectares (140 acres), a promenade more than 7 km long helps to discover and approach many birds, in a protected environment where the biotope of each has been reconstructed.
Since the 1970s, the park has accommodated a care centre which is unique in the region, and today receives nearly 300 injured animals every year, coming from the various districts of the Bouches-du-Rhône, the Gard, the Hérault, the Var and the Vaucluse. This care centre is in fact threatened with closure if it is not entirely renovated to meet the new standards set by the European Union, particularly due to the risk of avian flu.
Saving the park and its care centre
The Association des Amis de Pont de Gau was created to address the issue of the preservation of the park and its care centre. Assembling ornithology buffs from all areas - scientists, curators, nature lovers - the association helps the park to operate and welcome the visitors (more than 100 000 per year, including many school groups).
To meet the recent standards in force, the association is currently building new aviaries, as well as a secure enclosure that will protect the care centre from the rest of the park. Fully aware of the educational aspect of this project and the importance of preserving a care centre that is unique in the region, the Veolia foundation is participating in upgrading this establishment. A way to help the Camargue to save its rich biodiversity.