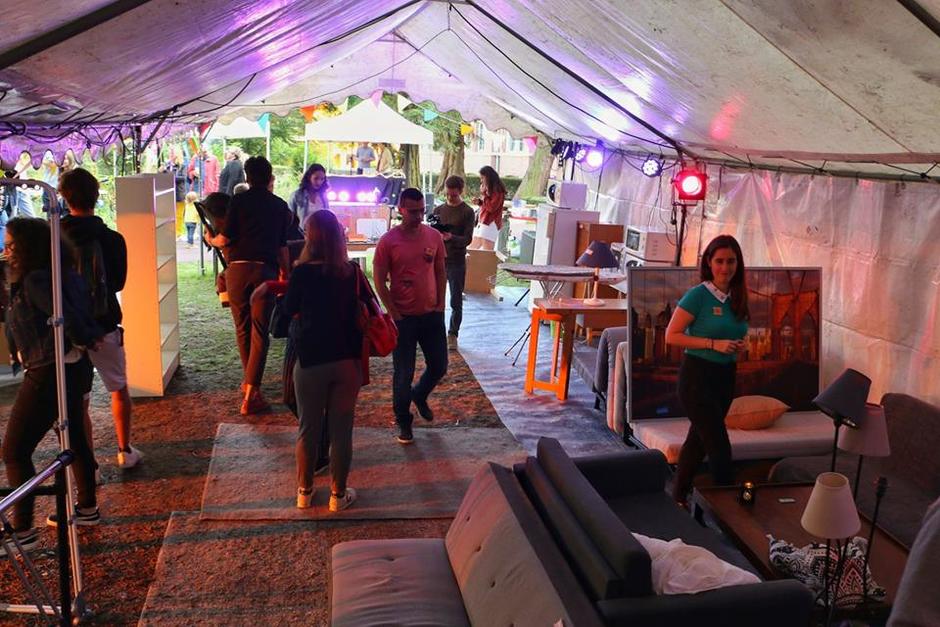 Environment & biodiversity
Location:
Lille (France)
Sponsor:
Max Dupuy
Grant:
€5,000 at the 10 April 2018 Selection Committee (2018 Student Solidarity Awards 1st prize)
Project leader
Founded in 2018 by two engineering students at HEI Lille, Campus Market arose from an observation made in 2017: over 170 cases of furniture being dumped were recorded in the Vauban area of Lille. Students comprise 49% of the local population. According to the association, when students leave the campus, they are given few options for disposing of their unwanted furniture. The waiting period for bulky waste collection is too long, online selling requires time, and removals firms are too expensive.  This directly feeds the problem of furniture dumping.
Limiting waste
Aware of the zero waste target and having seen the issue first-hand, the founders of the association came up with the idea of a free collection service for unwanted furniture. Students book a collection time on the association's Facebook page and volunteers come within two days to collect the furniture. Furniture is collected using trolley bikes on which the association can carry up to 150kg of furniture.
The furniture is stored and repaired when necessary, while awaiting the start of the new academic year.  In September, the association holds big sales in marquees in the middle of the campus in order to sell the furniture at very affordable prices.
Promoting the circular economy
Furniture sales should constitute an opportunity to promote the circular economy. The funds raised will be used to finance the purchase of other trolley bikes to extend the association's range to cover other campuses in the metropolitan area. The association intends to donate 10% of the income generated to Planteurs volontaires and hopes to be able to pay the people who ride the trolley bikes, making this into a student job.
 
As the winners of the first prize at the 2018 Student Solidarity Awards, Campus Market is purchasing a second trolley bike so that it can permanently collect furniture in Lille, and also thanks to the support of the Veolia Foundation, can hire marquees for the new academic year furniture sale.