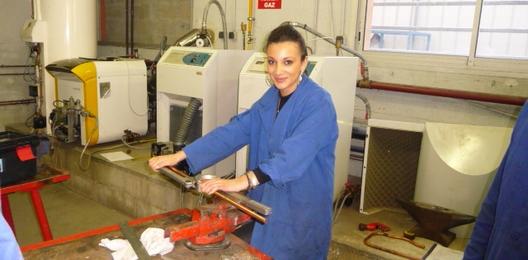 Humanitarian and Development
Place
Sao Francisco do Guapore, Brazil
Sponsor
François De Dianous
Grant(s)
12 000 € to the Selection Committee at 2012/06/05
Project leader
"It is indispensable to complete the training of our youngsters by field experience. If, in addition, this experience occurs in connection with a humanitarian mission, the young people who will have lived through it will have acquired a perception of the world that will stay with them all their lives. Besides, I know the Amazon and its climatic difficulties, and I am convinced that this project will durably help the populations concerned."

François De Dianous
Institution Sainte Marthe Saint Front, a primary and vocational school, is part of Enseignement catholique de la Dordogne, contractually associated with the State, and participates in an educational service fulfilling the principles of the French National Education System. It was created in September 1990 by the merger of three secondary schools of Bergerac, of which the oldest had been created in 1737 (Petit Séminaire de Bergerac). On the same site, with the same team, around a school project, it gathers together teachers and educators having the same educational concept: reception and respect for all, diversification of alternatives for success, enabling each individual to find his way.
An exchange as rich for the Brazilians as for the Perigordians
Institution Sainte Marthe Saint Front is organizing an exchange with the School of Efa Valle, in Sao Francisco do Guapore (western Brazil, on the edge of the Amazon forest) which accommodates 200 students every year. It is supplying two cold rooms (refrigeration and freezing units) to this agricultural training school for the storage of:
meal baskets for the students;
foods used to prepare the meals for the students;
fruits and vegetables produced on site to store them before sale.
At the same time as this logistic support, the project offers an educational aspect for the students of the Institution. It relies on the supply of this equipment so that six French students in vocational training, on air conditioning and refrigeration, can undergo a full scale training course in Brazil. Training is planned on the spot for the upkeep and maintenance of the machines that will be supplied by a Brazilian company, and this will help ensure their future maintenance.
By supporting the purchase of the equipment, the Veolia Foundation is joining in this particularly well organized project, which combines humanitarian support with vocational training, with a highly advantageous reciprocity between two schools.