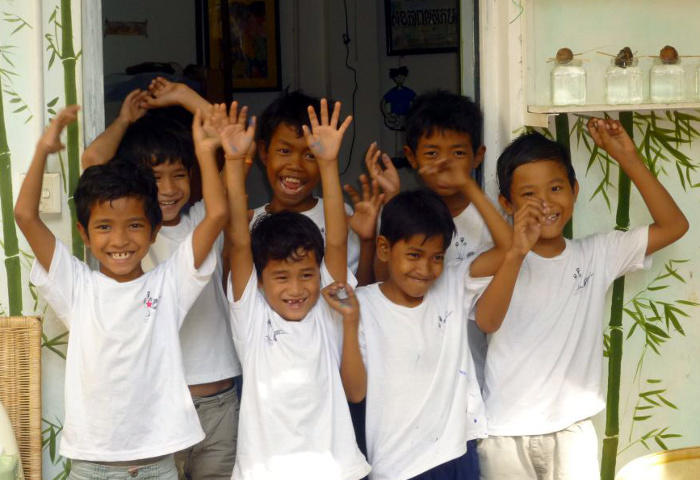 Social and Employment
Place
Phnom Penh, Cambodia
Sponsor
Jean-Michel Glasman
Grant
€10,000 to the Selection Committee at 2011/06/28
Project leader
Sok Sabay
"When I visited the place, I was impressed by the setting offered to the students, the calm that prevailed, the feeling of freedom and discipline, and also the immense respect and attention they enjoy from the staff of Sok Sabay... all of these factors incited me to support the nonprofit in the development of its project."

Jean-Michel Glasman
The nonprofit Sok Sabay was created in Paris in 1994. It welcomes boarders in its center located in Phnom Penh in Cambodia, about 65 children rescued from maltreatment (physical and/or sexual abuse), who take part-time classes at the international school. The rest of the day is devoted to tuition and cultural or sports activities in the center itself.
Today, due to the lack of resources, the center is not equipped with computers to enable these children to gain expertise in IT.
Developing an educational IT room
The nonprofit therefore wanted to build an educational IT room for the children on its land. To do this, in addition to building the room, Sok Sabay has to buy computers, furniture (chairs and tables) and also to set aside the cost of maintenance and training.
The Foundation is participating in this project, which will enable disadvantaged children to enjoy the same material resources as their other classmates.