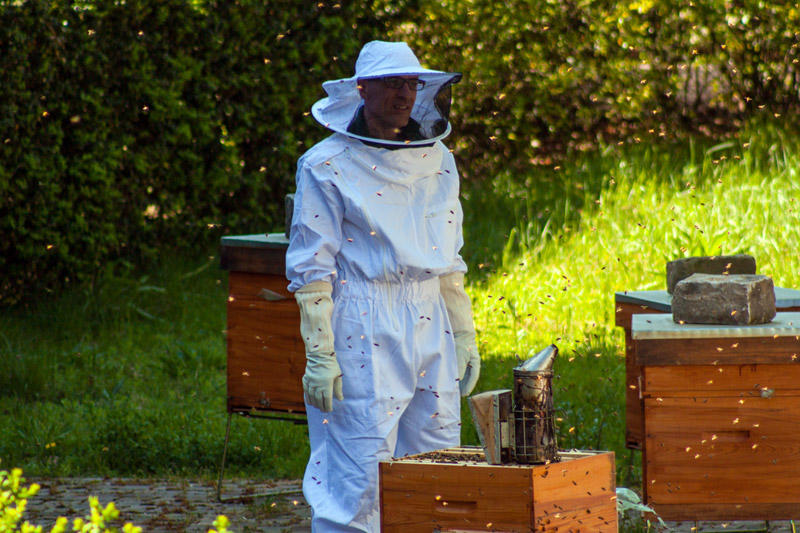 Environment and Biodiversity
Place
France
Sponsor
Sylvain Demulder
Grant(s)
€10,000 to the Selection Committee at 2012/12/19
Project leader
Cité Internationale Universitaire de Paris (CIUP) welcomes over 12,000 students every year in its 40 residences and homes. Inspired by the humanistic message of its founders, who wanted to create a "school of human relations for peace", its mission is to contribute to understanding between peoples by fostering friendships between students, researchers and artists from across the world. Cité Internationale also works for sustainable development, and in 2010, on the outskirts of the Maison International, it installed five apiaries designed to educate over 10,000 annual visitors, including 3,000 on guided tours, who enjoy its park, on the vital role played by bees in the conservation of ecosystems and natural balances.
Apicultural events on campus
The first test phase (2010-2012) was a success, and after three years of training, enabled 10 apicultural referents and 15 CIUP employees (10 volunteer employees and 5 volunteer gardeners) to take over the management of the apiary. At the same time, a locally installed panel and "apicultural" events help enliven the campus regularly on this topic, aimed at employees, residents, and also the public at large. This is why, urged on by the interest of its employees and the public, Cité Internationale wants to install a second apiary.
Conserving ecosystems and natural balances
The Veolia Foundation is supporting this exciting project in the conservation of ecosystems and natural balances.