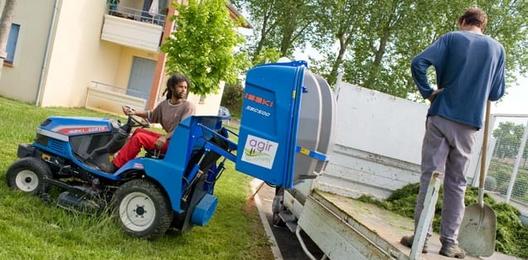 Social and Employment
Place
Nérac, France
Sponsor
Vincent Hoste
Grant(s)
10 000 € to the Selection Committee at 2012/06/05
Project leader
"I've been living in Nérac for 22 years and am struck by the quality of the projects of Agir Val d'Albret, which enables vulnerable persons to get back on their feet in society through work, and the satisfaction of doing good for the benefit of all."

Vincent Hoste
The nonprofit Agir Val d'Albret is positioned in the field of the social and outreach economy and accordingly proposes a back-to-work itinerary for long-term jobless persons. To do this, the nonprofit offers experience in a real situation, training in a production situation, and individualized counseling to facilitate the lasting social and professional integration of these vulnerable publics. In fact, placement in a production situation fosters personal and profession (re)mobilization, a discovery of the professions, a (re)learning of professional life, allowing an approach to the job market by the back-to-work employees received (57 in 2011). Various community-benefit activities, "Maintenance of the local heritage", "Maintenance of waterways and open spaces" and, more recently, "Ménage (Housekeeping)" are organized on a district-wide basis.
Creating more jobs
The Ménage hub was created in 2008 and consisted of a small team of 3 persons at the time (plus a vehicle) charged with maintaining a residence in Agen. It now has five teams and five vehicles! The vehicles were first parked in the street and then, to avoid theft and vandalism, in a garage, where the lease was terminated in late 2011 for several reasons (geographic distance from the premises of the nonprofit itself, noise, poor team management, etc.). Today, they are once again parked in the street close to its premises. As a result, the nonprofit has invested in a 700 square meter plot adjacent to the main building, and plans to create an enclosed space, abutting the existing space, dedicated exclusively to parking the whole Ménage fleet. In concrete terms, the construction of this new facility, dedicated to the Menage hub, in addition to creating another three jobs under a job counseling contract, allows the storage and upkeep of the equipment used by the personnel and the five vehicles, supervision of the facilities, and smoother in-house logistics.
The Veolia Foundation is participating in the construction of the room reserved for the activities of the Menage hub.