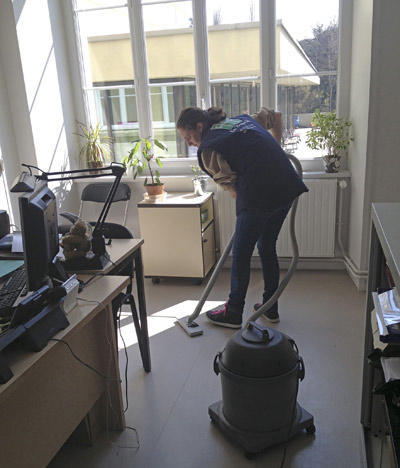 Social and Employment
Place
Alençon, France
Sponsor
Dominique Lust
Grant(s)
€10,000 to the Selection Committee at 2012/03/06
Project leader
"I want to support this project because, on the one hand, it is well thought out, concerns a profession similar to my own, and also because of the exceptional commitment of its director and his highly motivated team."

Dominique Lust
The nonprofit AGIR (Aider pour générer l'insertion et la réussite) is based in Alençon in the Orne district (61). As part of its workforce development mission, the nonprofit welcomes 30 to 35 persons each year in its integration workshops and projects. Over there, two branches of activity are proposed: the Textile Branch, which collects, sorts and upgrades used textiles; and the Environmental Services Branch, which provides cleaning services for social housing and new homes before delivery, chiefly for the local builder of individual homes, Maisons France Confort. The Environmental Services activity meets genuine needs on the job market and is adapted, via a skills transfer approach, to jobless publics seeking work. However, from the organizational standpoint, the sector qualifies as "unstable over time", and demands more functional organization both in terms of the sales and operations and in terms of human resources management.
Structuring the Environmental Services branch in its various aspects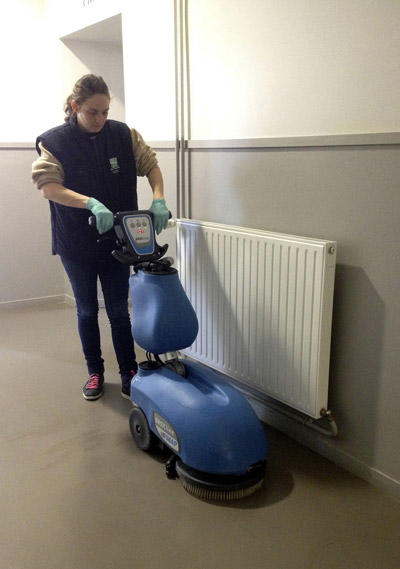 It is in this sense that an "inspector" from the cleaning sector joined the teams in 2011 to structure the Environmental Services Branch in its various aspects (regulatory, economic, social, etc.). Ultimately, subject to a number of adjustments and the acquisition of professional equipment, the nonprofit wants to create a workforce development agency to support the environmental services activity. This system, complementary to the existing one, will ultimately be an excellent bridge for persons in difficulty and, from the economic standpoint, will be more appropriate to market requirements and to the positioning of the nonprofit in the environmental services sector. Eighteen back-to-work employees are already assigned to the Environmental Services Branch. If the nonprofit succeeds in its project to structure the organization as a workforce development agency, it could very well create 3 to 5 additional jobs, in other words, up to 23 persons supervised daily by an inspector, a technical back-to-work supervisor and an assistant monitor.