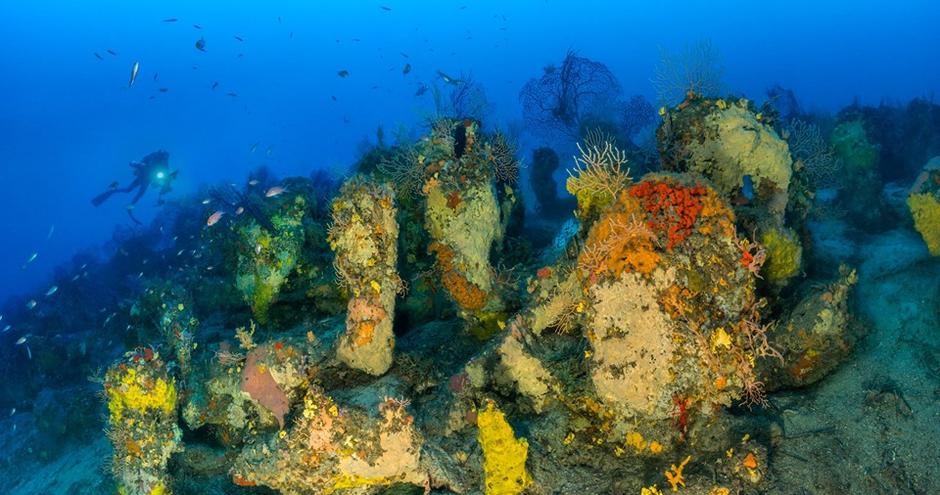 Environment & biodiversity
Location:
Mauguio (France)
Sponsor:
Emmanuel Plessis
Grant:
€50 000 during the Committee meeting of 27/03/2019

Project Owner

"Laurent Ballesta and his team have intervened several times in mapping and digitizing the seabed in the area around the outfall of the Amphitria wastewater treatment plant which serves the Toulon urban area. Laurent Ballesta's knowledge of the Mediterranean is exceptional and in order to successfully complete his expeditions he has developed an extensive professional network (partnerships with the RMC water agency and the Prince Albert II of Monaco Foundation in particular)."
As a marine and coastal enhancement association, Œil d'Andromède seeks to raise awareness among as many people as possible about the need to protect the environment. Its flag bearer, Laurent Ballesta, is a diver renowned for his deep-sea expeditions. He leads expeditions, called Gombessa, to explore the depths of marine environments. Objective: to enhance the often unknown aesthetic potential and conduct ecological assessments.
Biodiversity at a depth of 100 m
The expedition supported by the Veolia Foundation took place over three weeks in the summer of 2019, in the French Mediterranean between Marseille and Monaco. It complements coastal water monitoring, which currently stops at a depth of 80 m in the deepest sites. Laurent Ballesta and his team dived to a depth of about 100 metres to assess the state of the water and biodiversity in this so-called "twilight" area. The challenge includes establishing a monitoring system.
This twilight zone is particularly difficult to access and is not well understood. However, it could be essential to the functioning of the Mediterranean as a refuge from human pressures and global warming, and as a spawning ground (places where fish and amphibians reproduce). It shelters coral reefs formed by the accumulation of calcareous algae skeletons - an ecosystem of 1,700 species.
Transdisciplinary scientific protocols
The approach aims to be innovative by providing transdisciplinary scientific protocols and developing a new diving method that combines autonomy and saturation mechanism.
 
A first bathymetric campaign (measuring marine depths) will accurately locate sites of interest. This will be followed by monitoring during which scientific protocols will be implemented in these hitherto unknown deep sites, in partnership with leading researchers in their field of study. The data collected will establish a baseline for mapping ecosystems, inventorying biodiversity and characterizing pollution. A valuable knowledge base that will guide best practices in the future.