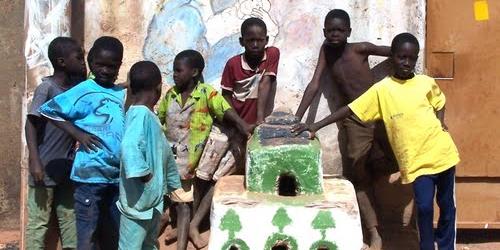 Humanitarian & Development
Location:
Bafoussam (Cameroon)
Sponsor:
Cédric Mazoyer
Grant:
€8,000 at the selection committee meeting on 26 April 2017
Project Owner 
« This association (Asomocam) is very active in the north of Ardèche. It has been working on the project for about two years. I have frequent contacts with the association's treasurer, which means I have been able to informally follow this project from the beginning. » Cédric Mazoyer
Since it was set up in 2006, Asomocam has promoted vocational training for young Cameroonians. The association is working on the development of the French-speaking Centre Culturel Victor Hugo (CCVH), in Bafoussam in northwest Cameroon. It has a nursery, primary school, sports centre, and library. It also organizes film events for children. At the start of the 2014 school year, Asomocam launched a new project focusing on hygiene and health for CCVH students.
 
Continuous access to water is decisive
The CCVH site and the neighbouring district of Ngouache-Bamougoum suffer from a chronic water shortage. To help the centre's 320 students, an Artelia Foundation hydrogeologist went to identify a possible site for a borehole, following which a company was contacted to draw up an estimate of the cost.
 
The support of the Veolia Foundation means a borehole will be dug and a solar powered pump will be fitted. A technician will also be trained to control and monitor the installation.