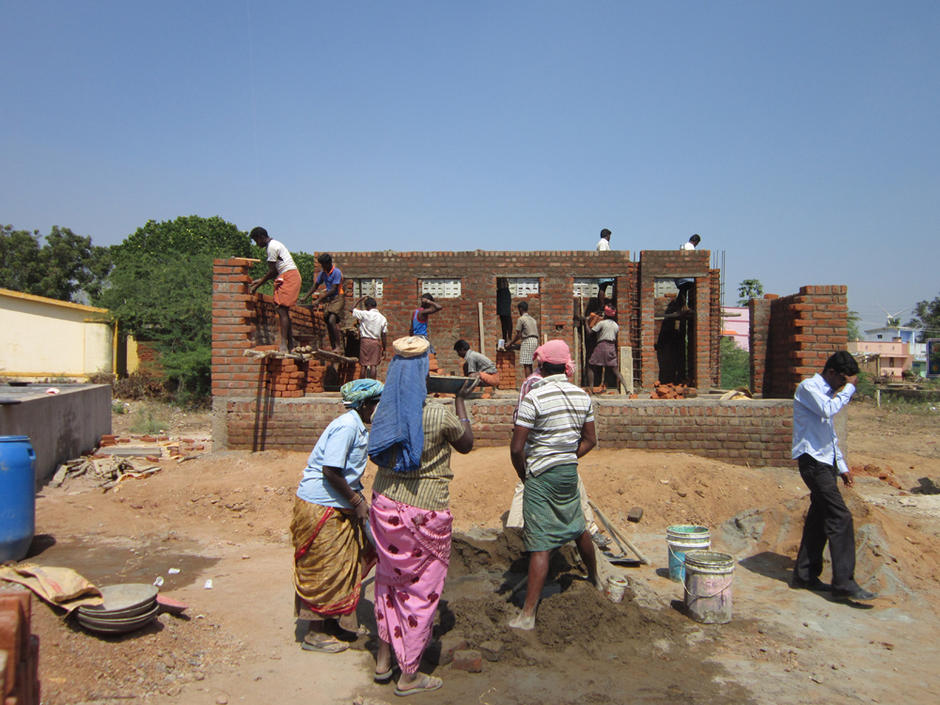 Humanitarian and Development
Place
State of Tamil Nadu, India
Sponsor
Monique Tissier
Grant
10,000 € to the Selection Committee at 2008/07/01
Project leader
Kynarou
« I'm certain of the quality and seriousness of this project, and plan to visit the place myself when it is sufficiently advanced to appreciate its progress and its impact on the quality of life of the villagers. »

Monique Tissier
In the state of Tamil Nadu, in southern India, the association Kynarou (from the Tamil word for "well") designs and implements development aid projects, particularly for issues concerned with access to healthcare and drinking water. It works primarily with the poorest villages and ensures that the projects that it initiates are both lasting - in terms of follow-up and maintenance - and federative: it also makes sure that the new infrastructures do not become the focus of power struggles between villagers of different castes.
Associating the villagers with the management of water
Kynarou applied to the Veolia fondation to join in a broad program concerning the development of drinking water supply networks and the construction of community sanitation structures in fifteen pilot villages in the south of Tamil Nadu. The aid granted will be used to launch projects in five of them. Kynarou will in fact drill three wells, construct water supply facilities, set up electric power supply systems, and build four water towers.
On the whole, this part of Kynarou's action will directly concern about 9000 villagers. Besides, to ensure the longevity of the installations built, Kynarou will conduct training projects - and particularly with the women - so that local water management committees can progressively run their own systems. The association will also supplement this action by teaching the beneficiary population the elementary hygiene rules associated with the use of water.