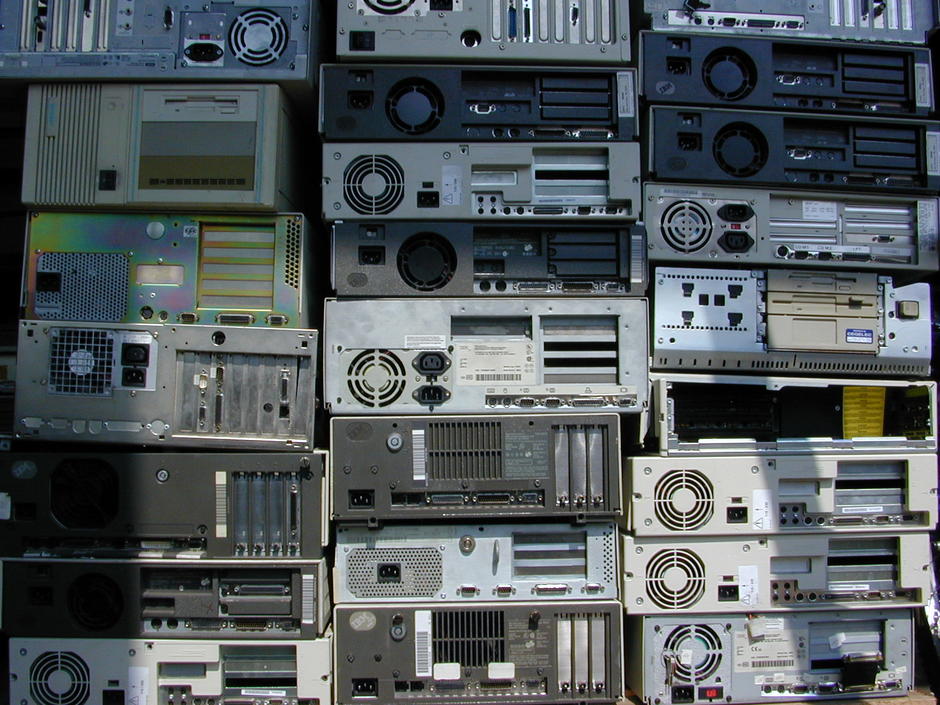 Social and Employment
Place
Caen, Calvados, France
Sponsor
Alain Malhere
Grant(s)
35,000 € to the Selection Committee at 2005/10/04
Project leader
"This project responds to environmental and economic imperatives; in addition, it makes it possible to develop the "social integration" initiatives of R'Pur and to gain access to female customers."

Alain Malhere
Management of waste electrical and electronic equipment (WEEE) has become an additional burden for businesses since August 2005. An EU directive now requires all European companies to ensure such equipment is recycled. However, transport and storage costs can be high, particularly for VPEs (very small enterprises) and tradesman whose waste volumes are so small that optimising their management is impossible. Working out of premises on the Caen industrial estate, the "social integration" company, R'Pur, has come up with a solution to this problem. It offers VSEs and tradesmen the option of delivering their waste to a drop-off point.
Diversification of activities
Founded in 1999, R'Pur has a dual remit : create jobs for the socially excluded and protect the environment by recycling toxic and hazardous components recovered from WEEEs. It employs five staff on "social integration" contracts. By setting up the drop-off point, it is extending its "social integration" and creating new jobs: customer reception, sales, stock management and computer work. The WEEEs will be accepted at the drop-off point in compliance with regulations in force: prior agreement reached on basis of weight and processing costs; issue of industrial waste monitoring docket, invoicing and cash-in procedure.
Asked to provide assistance alongside the "Conseil Régional de Normandie" and Ademe, the Veolia Foundation has agreed to provide 35,000 euros in funding for refurbishing the drop-off point as well as acquisition of the necessary equipment and a pick-up truck.
Progress report
For the social integration of a feminine public.
With the very first payment from the Foundation, R'Pur bought an electric pallet truck and a forklift.This was followed by other indispensable tools for this activity: industrial battery, charger, timer, etc. Comptoir R'Pur has been operating smoothly for two years.New personnel, including many women, have been hired under placement contracts and are getting familiar with a profession that is destined to grow.