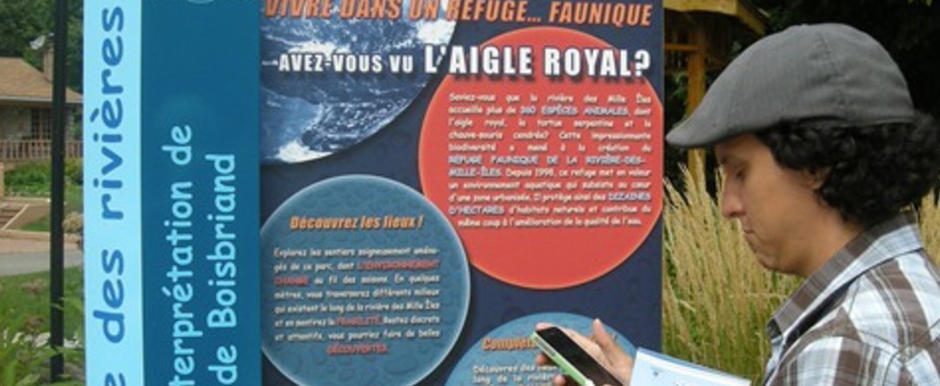 Environment and Biodiversity
Place
Laval, Canada
Sponsor
Marie Meunier
Grant(s)
25 000 € to the Selection Committee at 2009/09/29
Project leader
"The population of the riparian cities have to take back the Mille-Îles River. Today, they know next to nothing about the advantages of the river or the problems that it faces. The formation of local guardian committees (in schools, sports clubs, chambers of commerce, etc.) will help improve the knowledge of the public and inform the population better about the vulnerability of its natural environment."

Marie Meunier
The Centre d'Interprétation de l'Eau, commonly referred to as C.I.EAU, has showed its worth for many years. With its exhibition "Le Chemin de l'Eau" and with LAB'EAU, many visitors discover daily the value of water and the importance of its conservation.
Today, alongside other local partners, it is launching a major project: the ECOL'EAU Rally. The Prairies and Mille-Îles rivers, which surround Jesus Island, wash the banks of many built‑up areas, such as Montreal, Laval and Saint-Eustache. Overall, a population basin of nearly one million persons is irrigated daily by the presence of these two rivers. It was high time for the local population to discover the vital role played by these waterways in their everyday life and the potential hazards that they face.
A magnificent and informative outing
The landmarks or stations on the itinerary will be installed in places of special interest: environmental, historical or recreational. At approximately five kilometer intervals, they can therefore be discovered all at once, or in several steps. Travel will be easy for ecological transportation such as cycling, walking or canoeing. But public transportation and road vehicles will also be able to travel the itinerary, opening up to a less enterprising public. Each station will display information about water in general and on the rivers in particular, details about the site, an awareness raising message, and eco-civic action proposals.
The Veolia Foundation was asked to participate in the construction of the circuit and of its landmarks.