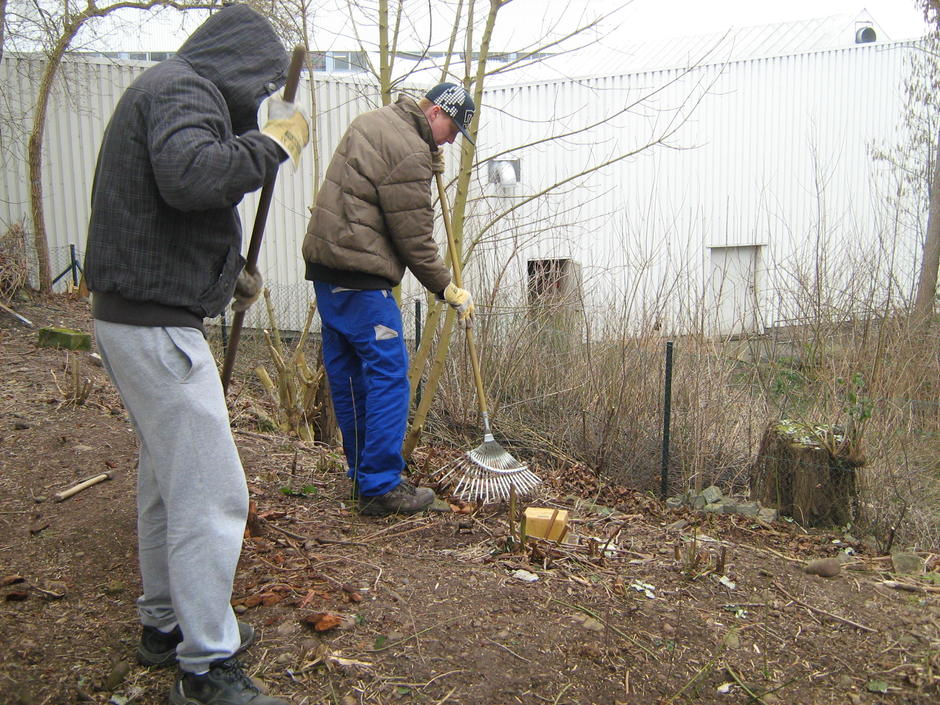 Social and Employment
Place
Fulda, Land de Hesse, Germany
Sponsor
Harald Nieves
Grant(s)
€10,000 to the Selection Committee at 2013/10/15
Project leader
"I intend to invest my expertise in gardening in order to create an efficient waste management and composting system, and I plan to invite the participants in the projects to visit a Veolia Environmental Services composting site in order to teach them about our profession."

Harald Nieves
A member of the AWO national network, which includes six central social aid organizations in Germany, the nonprofit AWO Kreisverband Fulda Stadtund Land e.V. was created in 1946 in the city of Fulda. Today, acknowledged as experts in professional integration, the nonprofit provides counseling to families and immigrants, and also mounts projects aimed at adolescents and young adults in difficulty.
In the area of Fulda, the latter are often victims of drug and alcohol abuse, social exclusion, and even psychic problems, which hinder them from completing their schooling or joining the working world. It is therefore for them that, in 1999, AWO created Paye et Pain, a project that offers them skills close to the working world through jobs in various areas, such as bicycle repair, playground cleanup and window cleaning for the commune. In the evening, these participants, accompanied by the AWO educational personnel, can cook themselves a hot meal using healthy produce.
A real springboard for young persons in difficulty
Yet AWO is worried by a drop in orders and must therefore find a new activity for these young people. Since it has a 300 square meter plot close to its reception and management center and also to the bicycle workshop, it wants to create an ecological garden there to enable it to broaden its activities into another vocational training area: horticulture. AWO wants thereby to demonstrate the diversity of endemic plants and also to include a drywall and botanical trails. A hothouse will also help cultivate a number of fruits and vegetables and, above all, through the variety of the tasks proposed, the garden will offer a real springboard for these youths in difficulty, who can then literally harvest the fruits of their labor. For the neighborhood, this garden will be an opportunity to see that the young people are capable of taking hold of their lives, and will ultimately serve as a basis for offering the skills acquired as paid service in private gardens and on public land. To do this, it is necessary to purchase plants and trees, building materials, a transport vehicle and gardening equipment.
The Foundation has been asked to participate in the investments needed for the project to succeed.