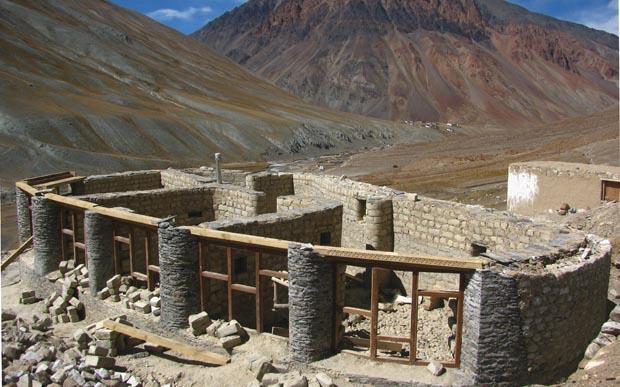 Humanitarian and Development
Place
Kargyak (Himalaya), India
Sponsor
Stanislas Lego
Grant(s)
€5,000 to the Selection Committee at 2011/10/20
Project leader
"This project is extremely important for me because it gives an opportunity to these people living in very remote conditions to obtain the means of education, training, health and recreational activities, which respects their customs and their environment."

Stanislas Lego
Blue Land Civic Association, created in 2007, is a Czech nonprofit whose aim is to accompany the remote regions of the Himalayas in their "sustainable" development. Since 2008, the nonprofit has focused on the village of Kargyak, a remote village in the Lungnak valley, lacking any infrastructure. Here, there is no running water or electricity, nor any medical care available, a very rigorous climate inherent in the 4200 m altitude and a population that is 90% illiterate. To deal with this situation, Blue Land Civic Association is setting up Health (provision of specific care), Agriculture (construction of a greenhouse), Education (opening of a library, training women as seamstresses, language courses, building of a school) projects and Recreational activities (opening of a snowboard center for the local population).
Installation of an autonomous solar system
Yet the winter months are long. Blue Land Civic Association wants to be able to provide the roof of the Kargyak Learning Center (HQE construction of the "passive habitat" type built by itself) with solar panels in order to enjoy the availability of electricity, limited today to 2 to 3 hours daily, for a little longer. The project is expected to be a permanent one considering the 300 sunlit days in the village. The technical part, completed jointly with a company from Auroville, recognized in India for the installation of self-contained solar systems, calls for the use of innovative technologies such as low-wattage bulbs, low-cost solar kits and sealed batteries (minimum maintenance). There are many beneficiaries: the students can study longer, learn about the Internet, and the villagers can use the rooms in the evening for meetings, seminars, and even training programs.