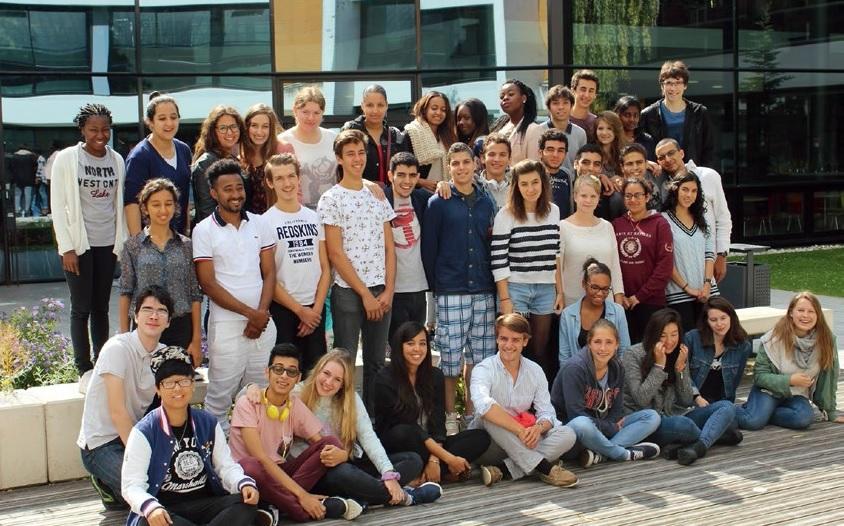 Environment and Biodiversity
Place
Ile-de-France, France
Sponsor
Christian Dapilly
Grant(s)
90,000 € over three years to the Board of Administration at 2004/12/07
Project leader
« In addition to the financial support of the Veolia Foundation, the Veolia Environnement Campus, which works in partnership with ESSEC on several programs, plans to set up a system of personal patronage tailored to individual abilities that can sponsor students from the 2005 class and inform them about the career paths and opportunities in Veolia. »

Christian Dapilly
Although the goal of a former minister seems to have been met — in 2010, an estimated 85.6% of the graduating high school students passed their baccalaureate exams — the corollary, access to advanced studies for most of them, has not yet been achieved. The issue of the social background of "those who succeed" has in fact not changed much in the past few years. An analysis conducted by Rolande Figuière-Lamourame, a university professor, for the Ministry of National Education, reveals that while working class children account for a third of the 17-19 year old age group, they only represent one seventh of university attendees. To redress the situation, several major educational institutions are taking action.
A curriculum based on personal tutoring
In cooperation with the City Interministerial Delegation (DIV) and the Academic Inspectorate, ESSEC Business School has set up a project: "Graduate studies: why not me?", active since the 2002-2003 school year. Aimed at high school students with real intellectual potential and eager for hard work, but whose modest background restricts their prospects of advanced studies, the project is based on selecting students who volunteer in their sophomore year of high school.
In groups of forty students per year — the first graduating class in 2005 was 42 — the program continues over the last three years of high school, ending when students pass their baccalaureate exams. Based on a strong commitment of students, their families and the schools, this new program, in addition to providing a strong knowledge base in classic courses, aims to develop abilities that are often overlooked: identifying one's strengths, earning recognition, developing verbal fluency, a sense of responsibility or adaptability. ESSEC chose to support this new curriculum by means of a personal tutoring system, with a designated professor but also with a volunteer paired student from the school. In 2005, the Veolia foundation decided to encourage the project via a €90,000 grant over three years.
12 000 hours of accompaniment in 2006
In May 2006, the second graduating class of the project "Graduate studies: why not me?" left the new system. The 23 high school students (from Argenteuil, Cergy, Sartrouville, Pontoise, Jouy-le-Moutier, Garges-les-Gonesses and Saint-Ouen l'Aumone) traveled to Essec every Wednesday for three years to attend weekly personal tutoring sessions with Essec students, and participated in cultural outings, workshops in oral and written expression, and field trips to companies. After leaving the project, 18 students decided to try for graduate school, two for university, two for art school, and one for a sabbatical year abroad.
In 2006, a total of 120 high school students (spread among several graduating classes) thus decided to benefit from the system. More than a hundred Essec students volunteered to offer them counseling time, but only 45 were needed, demonstrating the strong interest aroused by the project! Thus, nearly 12 000 hours of accompaniment were provided by the student volunteers and by eight outside persons (sociologist, specialists in individual career guidance).
Every year, the program "Graduate studies, why not me?" bears on, enhanced by new offers to meet the needs of the students: in 2009, the team organized a language trip to England and Ireland to promote the use of English. The Veolia Campus is also supporting the program "Graduate studies: why not me?" by welcoming the students and their tutors during the summer, together with teachers of preparatory classes, providing an opportunity for meetings and exchanges.