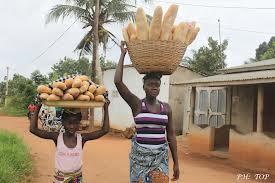 Social and Employment
Place
São Paulo, Brazil
Sponsor
Marlik Bentabet
Grant(s)
€50,000 to the Selection Committee at 2005/02/08
  Project leader Empreenda
« Empreenda! is an original social work project that makes use of the values of enterprise and economy to fight against poverty. Its purpose is to give customers the means to take control of their own destiny. »

Marlik Bentabet
In many countries in the world, and especially in Brazil, crafts and small business make it possible for hundreds of thousands of families to live. But at the same time, the profits they make generally do not provide the means to acquire the equipment that would help raise the business's productivity and people's standard of living.
As far as traditional bank financing is concerned, it does not cater for customers who in a good or bad year hardly ever make more than €100 per month.
To find a solution to this situation, a microcredit system has shown up in several countries in developing parts of the world. The current estimate is that, worldwide, 23 million people have access to the lending services of nearly 10,000 microcredit entities.
 
Two million small entrepreneurs
Luiz Paulo Rezende, a customer for 15 months, repairs and assembles bicycles.
Among these, Empreenda! (Be enterprising! in Portuguese) was established in 2003 in a poor suburb of São Paulo by two young French graduates: Olivier Beaufils and Alain Delcourt.It makes loans, only for economic activity, ranging from 35 to 1600 € (approximately) for periods of three to 12 months.Its interest rates (3.99% per month) are much lower than those prevailing in conventional facilities (8 to 12%).In 2005, the two loan agents and one assistant have managed to hand out 569 credits.With help from Empreenda!, a bicycle repairman, for example, has been able to increase the number of his customers by purchasing new spare parts and a seamstress acquired a new sewing machine, which allowed her to employ a new person in her sewing studio.
Given the size of the needs — out of 18 million inhabitants, São Paulo has 2 million small businessmen — Empreenda! has opened a new agency in a nearby neighbourhood, to offer its services — and new opportunities — to several hundred customers in the favelas. Alongside other partners who have already contributed, the Veolia foundation assisted this expansion with a grant to €50,000 to Empreenda!
 
Renewed aid
In February 2006, Empreenda ! had 450 clients.To contend with steadily growing demand for loans, the association has hired additional personnel.
In late 2007, it had 10 employees and four volunteers divided between the two agencies.