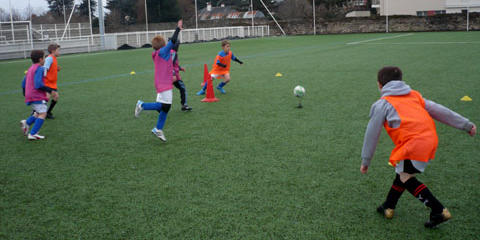 Environment and Biodiversity
Place
Nancy, Meurhe-et-Moselle., France
Sponsor
Philippe Louste
Grant(s)
30 000 € to the Selection Committee at 2006/01/31
  Project leader Sport Avenir
«  In its workshops, Ecole des Champions blends games with reflection, and its program of events includes sports trials as well as awareness in citizenship and civics. Its aim is to assemble and promote, leaving to the participating towns the task of bringing the children from their neighborhoods. The whole spectrum of the population is thus represented. The children's enthusiasm ultimately demonstrates that citizenship is not a matter of age. »

Philippe Louste
Considering that the youths of today will be the players of the city of tomorrow, Jean Hug Hazard, European rally vice-champion 1991, formed the idea of making children aware of the importance of civic behavior. École des Champions was born in 2000 on his initiative. Its role? To organize sports and civic events.
It operates alongside communes and local agencies, such as fire departments, the police, transit authorities, and other city services. Boys and girls between 8 and 12 years of age are admitted.
A Genuine Championship
Each event is organized around a dozen communes of a built-up area. Each town organizes twelve teams of children who test their talents by participating in ten workshops. Five concern the life of the city: initiation in first aid and road safety, for example. Five others, more sports oriented, are generally led by the local clubs: sailing, handball, judo, etc. Grades are given for physical capacities, motivation and behavior. The finalists of each team then compete to determine the champion of the commune. After a second final, the towns decide on the winner and a single champion is picked for the whole built-up area. École des Champions organizes meets of about one hundred and fifty children each year in some fifty towns. In June 2006, the École accompanied the "P'tits champions 2005" to the stands of a football world cup match in Germany.
For 2006, the budget is estimated at 200 000 euros, including 110 000 euros to purchase equipment for organizing the events. The 30 000 euros granted by Veolia foundation will be used to acquire sound equipment, podiums, stands, as well as equipment for the young participants.