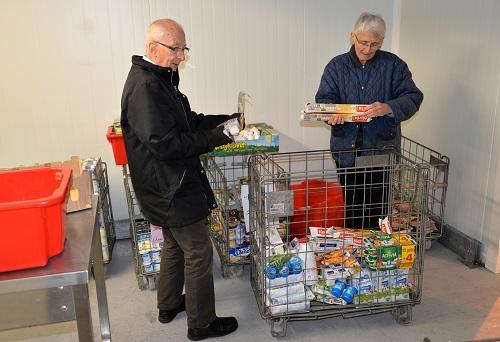 Social and Employment
Place
Décines-Charpieu, France
Sponsor
Claire Louf
Grant(s)
€10,000 to the Selection Committee at 2012/12/19
Project leader
"If, thanks to the refrigerated truck, we enable the Rhône Food Bank to continue to procure perishable foods, preserve them correctly and redistribute them to the most disadvantaged persons, these persons can continue to eat properly, and this is indispensable for their integration and for their return to work."

Claire Louf
In 1984, faced with growing poverty, many charitable associations joined hands to create the first French Food Bank in Paris, modeled on the American Food Banks. Today, these district-wide and regional food banks practically cover the entire country. The Rhône Food Bank was created in 1986 and, like its sister banks, provides food aid to the most disadvantaged persons, in partnership with social action nonprofits and community centers. In doing so, it collects, manages and redistributes the foods donated by large retailers, the industry sector, French and European food aid, and food obtained by nationwide collection.
Complying with the rules of hygiene and food safety
Considering the huge amounts of foods processed, the Rhône Food Bank has to organize itself to ensure quality service that complies with the rules of hygiene and food safety prevailing in the partner associations. One possible solution is to buy a refrigerated truck to expand the collection of foods from the industry sector and logistics platforms, as part of the fight against waste. The increase in the share of foods collected will help compensate for the anticipated decrease in European food aid.
Food for the people!
The Veolia Foundation is participating in the purchase of the refrigerated truck.