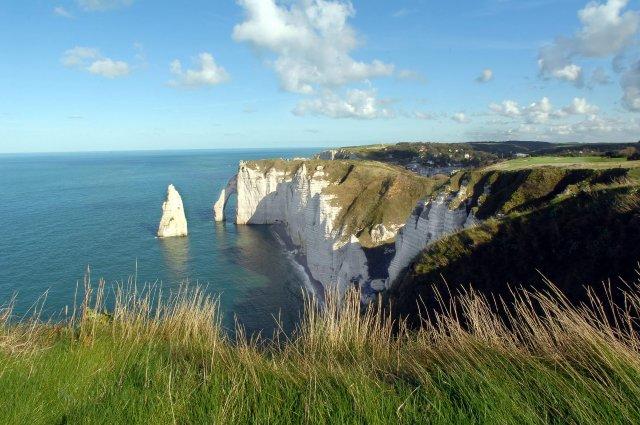 Environment and Biodiversity
Place
France
Sponsor
Cyril Chassagnard
Grant(s)
26 000 € to the Selection Committee at 2010/01/26
Project leader
"Despite the eagerness aroused by the installation of this tool in the regions, Réseau des Grands Sites de France is wisely pursuing a pilot approach.
This will help adjust the tool to make it consistent for all the major sites of France. I'm also involved in Alésia, one of the pilot sites identified today, so I can closely observe the test of the generic educational kit aimed at the youth public."

Cyril Chassagnard
France has a whole series of unique landscapes on its territory: Montagne Sainte-Victoire, the Pilat dune, the bay of Mont-St-Michel... and they all enjoy the common feature of being legally protected since 1930.
Réseau des Grands Sites de France (RGSF), created in 2001, groups 35 sites today, and this has enabled them to carry out highly significant upgradings. For instance, the Canigou Range is now accessible to mobility challenged persons, and the fauna and flora of the Verdon Gorges have been preserved. Alongside these specific projects, RGSF now wants to offer its members tools designed to raise the awareness of the young public to the fragility and diversity of their environment.
A necessary transition to the overriding need to respect the sites and their natural population.
Two pilot sites before releasing the educational tools to all the sites
RGSF has decided to start by working on two sites, for a full-scale test of the first materials. So Alésia and Puy Mary have been selected as the first pilot sites of the operation. In these mythical venues, many activities will be developed for the children, partly thanks to the various educational tools provided by the teaching teams (workshop creation kit), mediation and operating manuals, etc.). Feedback from the two pilot sites will then amplify the tools.
The workshops will have a décor and a dozen jack-in-the-boxes illustrated with selected themes. In each of them, the children will discover minerals originating in the site, games, datasheets, and information designed to awaken all their senses (especially hearing and touch). The Veolia Foundation is participating in financing this preliminary step and in the two field tests. This readily adaptable project will also offer the students of the nearby schools, and young tourists, the opportunity to learn about the challenges faced by the surrounding regions.