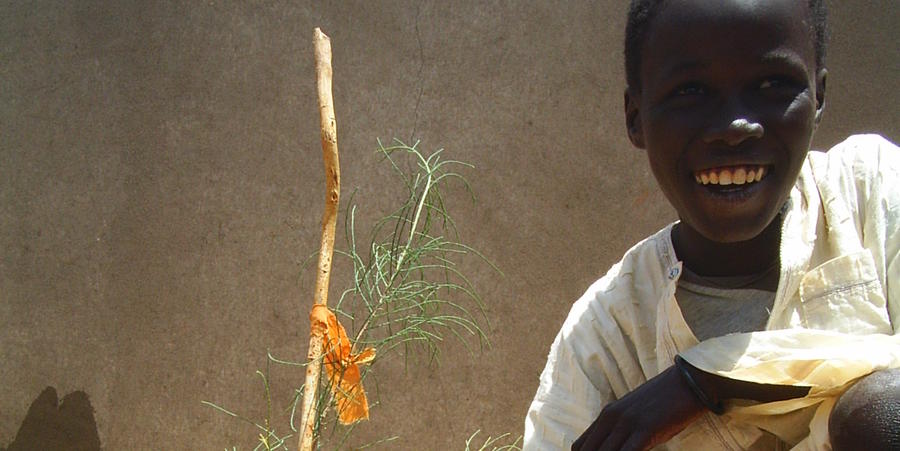 Humanitarian and Development
Place
Ngalègne (Sahel), Senegal
Sponsor
Thomas Le Beux
Grant(s)
15,000 euro to the Selection Committee at 2005/12/06 Project leader Diapo Senegal
«  This project combines three very positive aspects: it has an outreach component consisting of teaching new farming techniques, it will create jobs in the short term and it will significantly improve local water resources. »

Thomas Le Beux
Summary
Orchards to promote rural development... a few decades after development of a number of major fruit-growing regions in Southern Europe (including France), the idea is gaining ground in the Sahel region. In the Fatick region of Senegal (approximately 200 km from Dakar), for instance, Diapo Sénégal is keen to help people living in the village of Ngalègne combat rural flight by developing a profitable and sustainable agricultural activity, i.e. cultivation of fruit trees (mangoes and cashew nuts). It plans to plant 10,000 trees on approximately 80 plots of land, which will then be handed over to the villagers. To ensure that its plans take root, a number of complementary ideas have sprung up around the initial project.
 
Efficient watering system and creation of jobs
Thanks to a technique developed by a French agricultural expert living in the country (who has already successfully planted 135,000 fruit trees), the watering system will make very sparing use of water: no more than 3 liters of water per plant per week during the first two years. The trees will be planted by a company with a proven track record.
Another strong point: the villagers will immediately be trained in fruit-growing techniques by the Keur Moussa agricultural training center, which has solid experience in the field. In the medium term, it will create jobs for people who are keen to take responsibility for the new activity.
Finally, as well as local consumption (a welcome nutritional supplement for the population), Diapo Sénégal, in collaboration with CIRAD*and a local company, is thinking about possible outlets for the fruit: production of dried mangoes, jams and jellies, fruit juices,
etc. An agronomy student at the Nancy Agricultural College has agreed to undertake a six -month assignment in the region to explore the feasibility of all these different avenues.
The 15,000 euro grant approved by the Veolia foundation will supplement the funds already collected to get this new program up and running.
Progress report
First beneficiaries
Launched at the end of December 2005, the Diapo Senegal Project proceeded to take root throughout the year 2006. By early 2007, 2050 fruit trees and 1000 cassava plants had already been purchased. These first acquisitions were designed to benefit the first six families, on an equal number of plots. This approach will be pursued for several months more, to reach a total of 10 000 units planted. While awaiting the first harvests...
*Cirad: Centre for International Cooperation in agronomic research for Development.