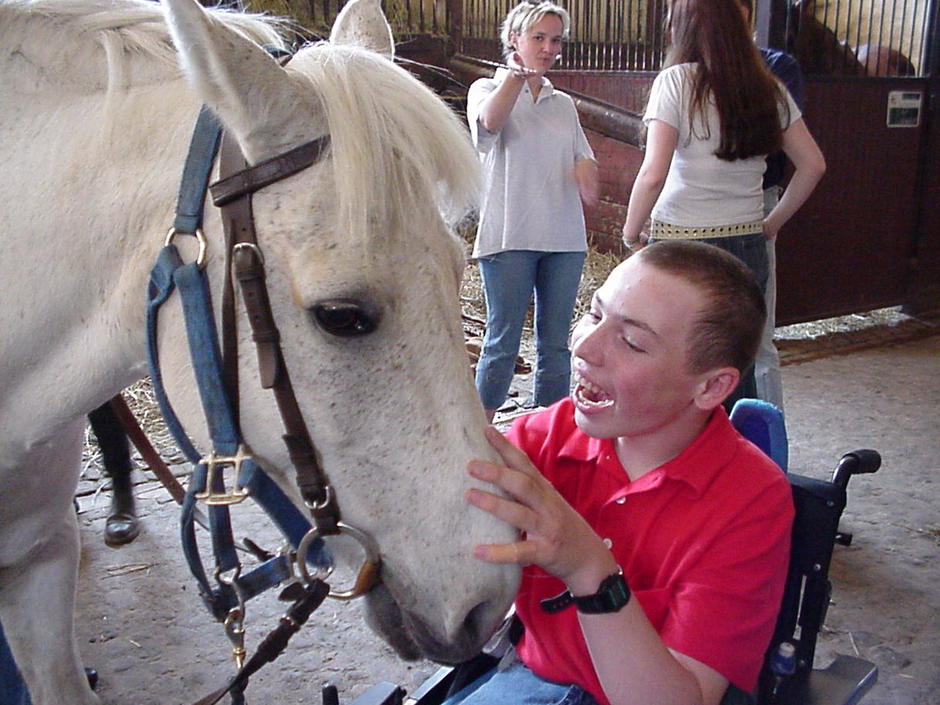 Environment and Biodiversity
Place
Saint-Gilles, Gard., France
Sponsor
Alain Renard, Veolia Eau
Grant(s)
23,000 € to the Selection Committee at 2005/07/05
  Project leader Équité France
« As a keen horse-rider, I was impressed by the patience and respect demonstrated towards the horses on the part of the association's management team, not to mention their all-round enthusiasm and determination to share their passion with others. But, in addition to the compassionate side, they also boast impressive track records in the field of social and cultural initiatives. »

Alain Renard
Volunteers at the "Equité" association, founded in 2001, have two great passions in life: horses and the Camargue. The two are so intrinsically linked, such is the important of horses to the region, that they have decided to share their passions with those suffering from a mental or physical handicap or serious psychological disorders. By using techniques based on relaxation, arousal and physical expression, the project aims to help such individuals find a degree of well-being through contact with horses and horse riding.
The horse and nature as forces for social integration
In recent months, "Equité" has gone a stage further. Working out of a Provencal farm in Saint-Gilles since 2003, the association now provides support for about ten victims of social exclusion whose return to the workplace and mainstream society can only be envisaged after a transitional adaptation phase. Initially established on a shoe-string budget, this innovative approach meets obvious needs as reflected in the growing demand from families and local institutions. The association is therefore keen to set up a new indoor school which will allow it to continue its activities throughout the year protected from insects and bad weather.
The Veolia Foundation will contribute 23,000 euros to the construction of this area, alongside other partners such as the Fondation Vinci and the "Sésame Autisme" Foundation.