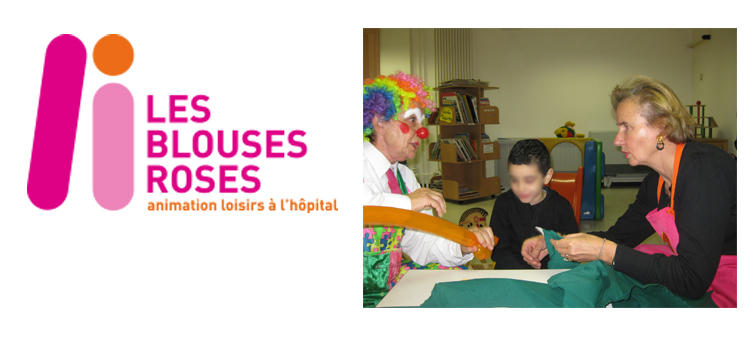 Environment and Biodiversity
Place
France
Sponsor
Françoise Breton
Grant(s)
€20,000 to the Selection Committee at 2005/02/08
  Project leader Animation loisirs à l'hôpital-Les Blouses Roses
« The members of this association have really solid experience and have proved over decades how helpful they are in the hospital environment. The Veolia foundation can participate with confidence in the expansion of this network of solidarity whose purpose is to improve hospital life. »

Françoise Breton
The Animation Loisirs à l'Hôpital Association, established in 1947 is better known as "The Pink Smocks". Its goal is to break down the sense of isolation that patients have in hospital by devoting time and listening to them, but also the possibility to laugh and be creative. Its remarkable work was commemorated in the book by Éric-Emmanuel Schmitt: "Oscar and the Pink Lady".
Today more than 3 000 volunteers, who can be recognised by their fuchsia-coloured smocks, comfort patients and bring a smile back on their faces by offering fun and artistic activities. They are involved in hospitals and retirement homes in more than 140 French towns and cities. In 2006, the Pink Smocks proposed 42 000 half-day hospital visits to 462 000 patients and seniors.
 
Eight new committees
The Pink Smocks offer games and artistic activities to distract and comfort children, adults and seniors in hospital.
Each newly recruited volunteer receives three-part training: medical training including degenerative diseases, psychological training on how to confront illness and training in ways of providing playful or creative activities. In order to increase its work, the Association started eight new committees in twelve months, in Clermont-Ferrand, Caen, Pertuis, Annecy, Rodez, Concarneau and Salon de Provence.
For each one of them, it bought office furniture and office technology equipment, teaching toys, and an Internet hookup.
The investment for each committee opening was around €2,500.
The Veolia foundation made a €20,000 grant to finance some of these new requirements, so much needed for the patients.