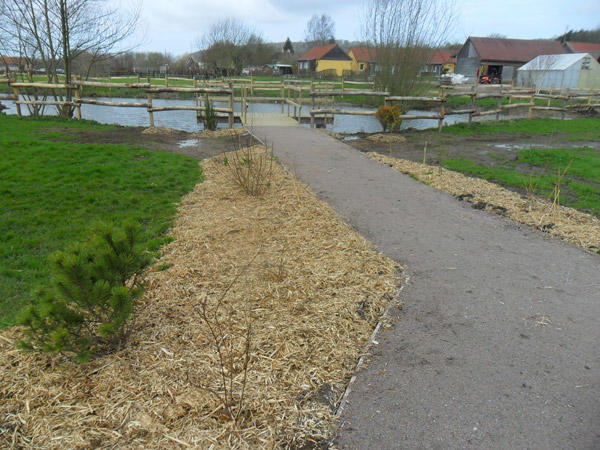 Environment and Biodiversity
Place
Saint-Aubin-le-Cauf, France
Sponsor
Pierre Sorin
Grant(s)
8 000 € to the Selection Committee at 2012/06/05
Project leader
APEI (Association de parents et d'amis de personnes en situation de handicap) Dieppe
"This project to acquire a plant grinder is perfectly feasible and viable, and fits in ideally with the educational objectives of the Guy-Weber Park. It will enable the handicapped persons to discover a new activity and to expand their knowledge and skills."

Pierre Sorin
The nonprofit Association de parents et d'amis de personnes en situation de handicap de la Région dieppoise (APEI) was created in 1966 to counsel and accommodate mentally handicapped persons. Among other activities, the APEI, via a day workshop, manages the Guy-Weber Park, an 8-hectare nature park on the commune of Saint-Aubin-le-Cauf (12km from Dieppe). In this park, open to the public, APEI promotes the social participation of handicapped persons and creates a social link with the outside world, by setting up educational events aimed at school children, recreational centers, adult groups and by welcoming many visitors, French and foreign (28 000 visitors in 2011).
Support for handicapped persons and respect for the natural environment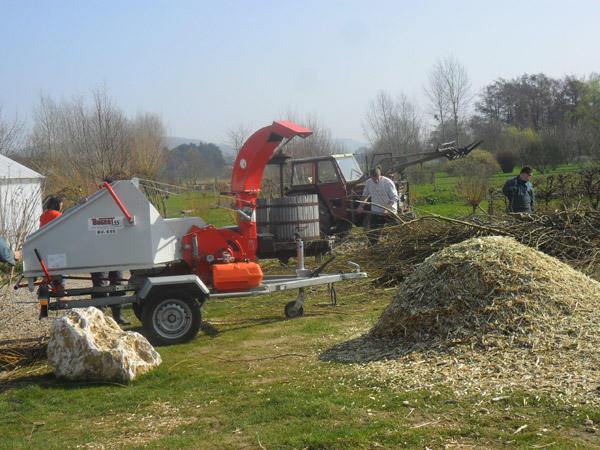 The tasks proposed to the score of handicapped persons employed daily are welcoming the public, planting and upkeep of various theme spaces (willow plantation, arboretum, orchard, vegetable garden, plant health garden, apiary and upkeep of double hedges in the bird sanctuary). Yet the management of green waste is problematic (transport to the drop-off center). This is why APEI wants to upgrade its waste on site, and is therefore planning to grind it. It can thus recycle its waste, produce mulch, compost and, in addition to natural soil improvement, avoid chemical treatment and more polluting upkeep.
The Veolia Foundation is participating in the purchase of a plant grinder.