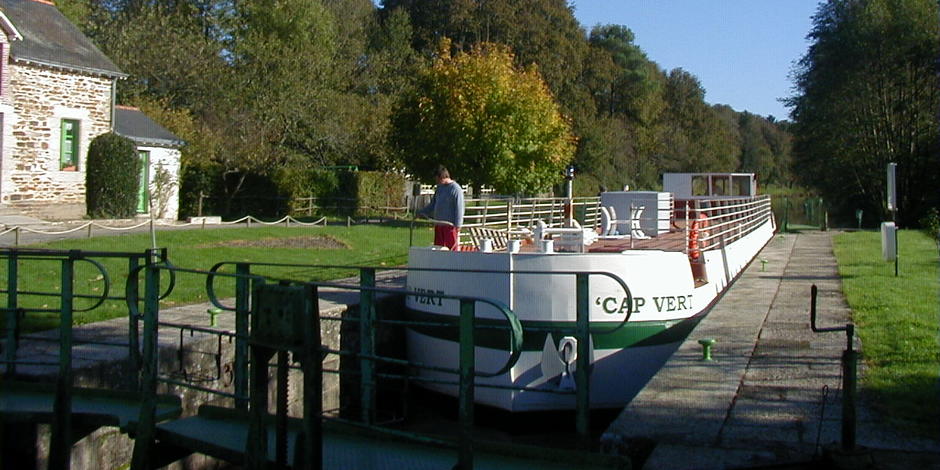 Social and Employment
Place
Loire-Atlantique Department of France., France
Sponsor
Didier Gras-Boutteville
Grant(s)
€10,000 to the Selection Committee at 2005/04/05
  Project leader Cap Vert
«  I think it is helpful to lend a hand to this Association, so it can keep up its canal cruises and offer some happiness to people who can't so easily get around. »

Didier Gras-Boutteville
With a broad and stable embarkation gangway, a lift to go from the bridge to the living area and specially fitted lavatories, the canal barge built for the Cap Vert Association by the Atao job placement workshop and the History of Naval Construction Association has been designed to accommodate people with reduced mobility.
A pioneering experiment
By floating this vessel, which is one of a kind in France, Cap Vert is looking to fulfil two goals. First, it offers a leisure experience to seniors, to physically or mentally handicapped persons or to low-income people, allowing them to discover the canal from Nantes to Brest. At the same time, it is taking part in the preservation of this waterway, which is an important component of local heritage.
The Cap Vert canal barge can accommodate up to seven people in wheelchairs, on quiet cruises from Nantes to Redon. The barge was licensed as a passenger vessel in April 2004 but still requires improvements. The purpose of the €10,000 grant from the Veolia foundation is to bring the kitchen up to regulatory standard, rethink the drinking water tank and buy a generator. This project could also be developed in other waterway regions of France.