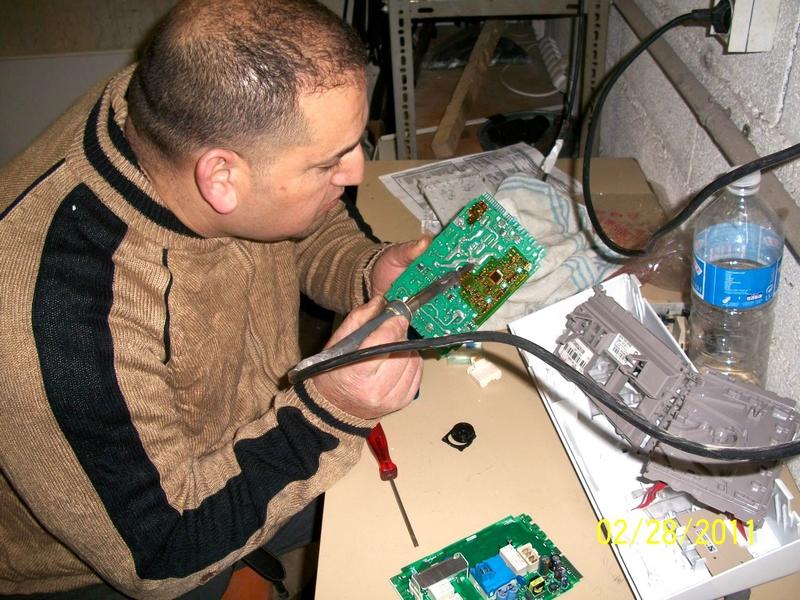 Social and Employment
Place
Illzach, France
Sponsor
Bernard Goetschy
Grant(s)
€15,000 to the Selection Committee at 2012/03/06
Project leader
"Having participated in the foundation of Envie in 1991, I'm a volunteer member of the board of administration and I'm thoroughly familiar with the executive team, which has demonstrated innovation, perseverance and rigor in managing the company, thereby guaranteeing the success of the project. The project comes at the ideal time for bringing more people back to work, but it also has an environmental and social dimension. With its scale, it encourages the development of the re-use and conservation of resources, while supplying home appliances to low-income households. "

Bernard Goetschy
Envie Haute Alsace is an adult workforce development nonprofit in the Haut-Rhin working in the repair and sale of renovated and guaranteed home appliances. Created in 1993, the nonprofit installed these workshops at Kingersheim in 1995 and has a sales facility in downtown Mulhouse. In 2003, the nonprofit expanded by opening a sales facility in Colmar, which enabled it to achieve a sufficient level of production for its economic equilibrium. It has 16 professional back-to-work employees today and benefits many other people: its customers. These are low-income households who can thus buy renovated appliances at low cost, guaranteed for a year and having passed intensive tests concerning their power and water consumption.
Envie Haute Alsace works closely with the social authorities: communal social action centers, social assistants, charity organizations. It belongs to the Envie network, a leading group of workforce development agencies in the sale of renovated and guaranteed home appliances, and approved operator for the collection of treatment of Waste Electronic and Electrical Equipment.
Moving premises: the opportunity to regroup profitably
In 2010, Envie Haute Alsace had to move its store from Colmar because of urban restructuring. 2011 also marked a major step for Envie Haute Alsace, because its Kingersheim workshops have to be destroyed in mid-2012. The nonprofit is seizing this opportunity to reorganize its workshops in more functional premises, adapted to the activity and to accommodating the employees, and to add the sales store, at Illzach, in the Mulhouse Metropolitan area. Better synergy, transport economies, easier procurement, shared administrative and sales teams, are the advantages of this regrouping, which should enable the nonprofit to train more employees returning to work in sales. Other benefits: the new store is located in a well frequented zone and has private parking, making visits easier, and the sales facility is about 200 square m larger, better for more stocking. The expected increase in sales should be accompanied by higher production, and hence more productive back-to-work jobs.
2012 is therefore the year of reorganizing the workshops (partitions, electricity, plumbing, water recycling and recovery), as well as enlarging the sales facility, for which the nonprofit has obtained the support of Alsace Active, FDI, the Alsace Regional Authorities and the Veolia Foundation, which is investing more specifically in heating and water recycling.