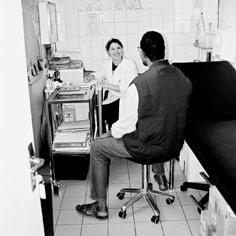 Social and Employment
Place
10th district, Paris, France
Sponsor
Marie-Françoise Malheu
Grant(s)
45, 000 € to the Selection Committee at 2005/05/31
  Project leader Aux Captifs la libération www.captifs.fr
Spying a friendly face, eating a hot meal, taking a shower or doing some washing...And, quite simply, slowly but surely rediscovering an appetite for life, in order to find a way back into mainstream society and the world of work. Father Patrick Giros, founder of the "Aux captifs la libération" association in 1981, is well aware how long it can take homeless people to find their way back into society, which is why he has developed a broad range of programmes aimed at supporting the most disadvantaged while taking full account of their different needs.
 
From support to integration
Among these initiatives can be counted the "Chez Monsieur Vincent" centre for solidarity and social integration located in rue de Rocroy, in the 10th arrondissement of Paris. It is the only such centre for the homeless in the vicinity of the Gare du Nord. The centre provides a welcome for those forced to wander the streets and is staffed with volunteers and social workers who are always ready to lend a sympathetic ear. They can also obtain assistance in carrying out administrative procedures and, where possible, in getting themselves back into the workplace.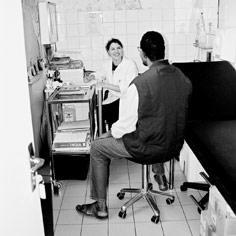 The "Aux captifs la libération" association contacted the Veolia foundation in the context of its "Monsieur Vincent 2005" project. Refurbishment of the premises will make them altogether pleasanter and more welcoming. The 45,000 euros in funding granted by the Foundation will enable the entire facility to be upgraded. Improvements to the main room, the health area, the showers and the kitchen, modified layout of the reception area and rooms used by social workers. The aim is to make a return to full integration that much easier.