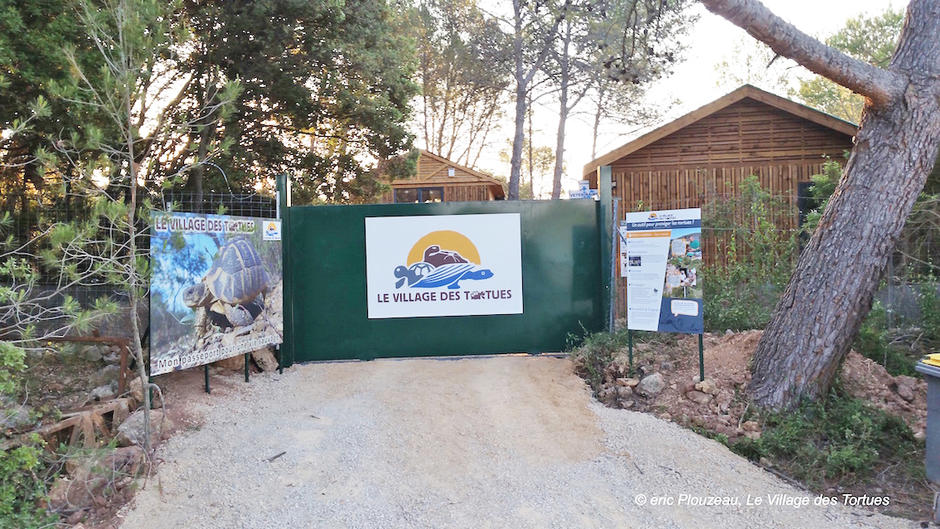 "The Hermann's tortoise is very present in the Bay of Saint-Tropez but it is also an endangered species. Soptom is an enlightened and recognized association and I would like to sponsor its project to raise awareness among the general public and schoolchildren about protecting biodiversity."
Geneviève Petit-Joly
Located in the Carnoules Turtle Village, Var, France, the Soptom association was created in 1985. This station for the observation and protection of turtles and their environment (Soptom) has several hundred members and 12,000 sponsors of .... tortoises! Its activity consists in improving the alarming situation of French tortoises in their habitat. Its programs focus on the study and protection of tortoises and their habitats, and, more specifically, the conservation of the Hermann's tortoise in its natural habitat in the Var. The association includes a Wildlife Care Center and a Chelonian Research and Conservation Center [1] and it is authorized to care for the various species of turtles.
Soptom has also developed educational activities in parallel with scientific studies, inventories, and species monitoring. It is now looking to develop its educational activities.
Sustainably raise public awareness
The project implemented in 2017 is intended to promote and disseminate knowledge acquired on reptiles in the Var. It is part of a broader global ecological context and aims to improve knowledge on their biology and share this information with the general public and government departments. Soptom therefore seeks to perpetuate all of its educational activities provided at the Carnoules Turtle Village, which is an excellent setting for this.
A "community life and educational activity" project manager is currently being recruited to develop educational activities, raise public awareness, and manage the volunteer network. They will need to create and develop the necessary educational materials, organize events to promote the Turtle Village's work, and develop projects with schools. The Veolia Foundation's grant will be used to buy the equipment needed. Raising awareness about the situation of turtles means discovering the role of wildlife in the global ecosystem.