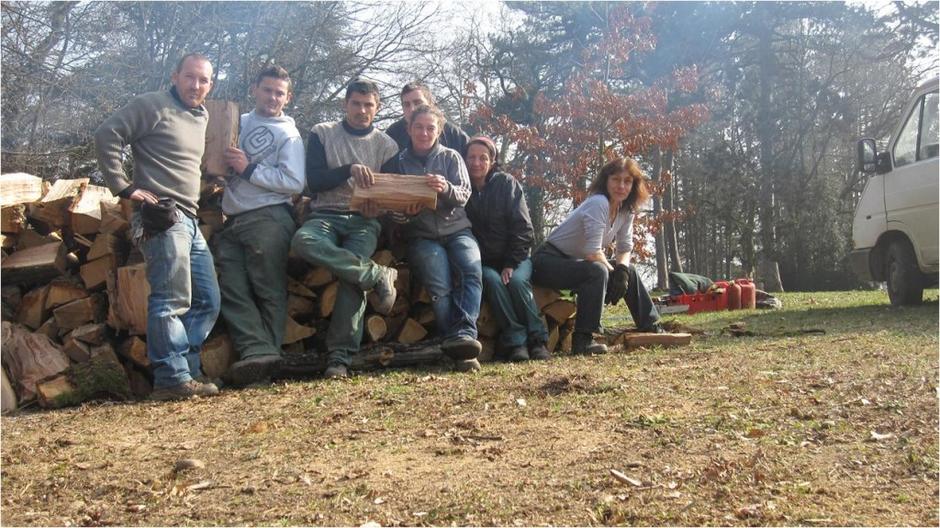 Social and Employment
Place
Trévoux, France
Sponsor
Valérie Querat
Grant(s)
€8,000 to the Selection Committee at 2012/12/19
Project leader
"I'm sure of the success of this project, which is led by an experienced nonprofit.I fully agree with the idea of promoting the integration of people in difficulty through business activity."

Valérie Querat
Based at Trévoux, in the Ain district, the nonprofit Val Horizon has since the 1990s led and managed a set of services hinged around three hubs (reception of small children, Social Centers, workforce development through business activity).
In 1993, Val Horizon created its first back-to-work project and workshop, and since then, the number of back-to-work jobs has steadily grown and the activities proposed have diversified.
In 2012, the outreach grocery and furniture and the object recycling facility, two of the entities run by Val Horizon, earned State approval as a back-to-work project and workshop, thereby acknowledging the nonprofit's experience in workforce development.
Another four back-to-work jobs
Today, Val Horizon wants to expand its Open Spaces activity and thereby boost the number of back-to-work jobs. To do this, it plans to form an additional independent team (each Open Spaces team includes at least 7 persons, including the technical staffer) by hiring another four persons under subsidized contracts.
This new team will take charge of maintaining the banks of the Saône, located near its premises. For the new independent team and the present existing teams to work in satisfactory conditions, Val Horizon plans to equip a twin cab dump truck capable of transporting 7 persons, equipment and, if necessary, to pull a trailer.
The formation of the independent Open Spaces team and hence the creation of another four back-to-work jobs (offering both a work contract and socioprofessional counseling) can only be achieved if the nonprofit has the equipment necessary for the Open Spaces maintenance activity.
An independent team for Open Spaces activity
The Veolia Foundation has been approached for the purchase of specific equipment and tools.