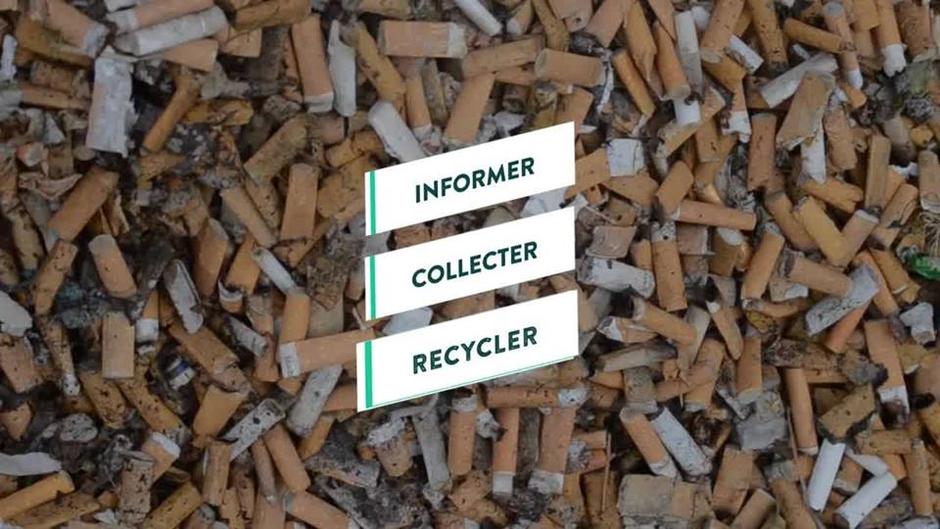 Environment & biodiversity
Location:
France
Sponsor:
Valérie Jadot
Grant:
€30,000 during the Committee meeting of 25/10/2017
Project Owner
"GreenMinded is a project that responds to a very specific problem: cigarette butts which are a very diffuse waste that is present everywhere. The solutions implemented, such as fines and awareness-raising campaigns, do not seem to be enough to change the habits of smokers. I am particularly interested in the desire to make the structure economically viable and by cleverly valorizing cigarette butt collection using digital technology.

Valérie Jadot
GreenMinded is an association created by an IMT student engineer and former smoker in 2016. Incubated in Lille within EuraTechnologie, a European technology start-up incubator, it employs five people including three in civic service. Its objective is to develop a project to collect and recycle cigarette butts in connection with a network of students from ten engineering schools (Centrale Paris, ESCP, Arts et Métiers, Supelec, Esaat Design, etc.) which supports it in several areas.
Cigarette butts are the primary cause of urban pollution
The association was created based an observation: cigarette butts are the most commonly discarded waste product in the world. A cigarette butt is made of cellulose acetate or, in other words, plastic soaked with 4,000 toxic substances. This toxicity makes it the third most lethal waste in the oceans after fishing equipment and plastic bags. The only solution currently offered to citizens is to discard their butts with household waste. Recycling plants exist and tons of cigarette butts are generated all over the world but no stakeholder in France has made the link between the two yet.
 
GreenMinded aims to become this missing link by installing "Bornes to Recycle" in urban communities as well as in corporate smoking areas. These units are designed to offer a recycling solution for this urban pollution.
Successful experiments
Two types of prototype units, one in wood and the other in metal, have been designed and tested by GreenMinded. Connected to the internet, this equipment goes a step beyond recovering cigarette butts. Everything is done to educate smokers by providing users with a mobile application to "gamify" recycling and encourage them to adopt the right behavior. This fun system is intended to encourage citizens to recycle their waste. They can even go further by collecting points to donate to the association of their choice.
 
Experiments have shown that cigarette butts thrown on the ground decrease by 46% within 15 meters of a unit and that a Borne to Recycle with a capacity of 8,000 cigarette butts can be filled one to three times a month. These good results have lead GreenMinded to design a new model.
A unit model to design
The planned Borne to Recycle will be made from galvanized steel, which does not rust and withstands both outdoor weather and vandalism. It will have a capacity of 8,000 cigarette butts, representing four million liters of water saved, €32 saved by a city, 40 kg of CO2 less... The project aims, supported by the Veolia Foundation, to go a step further by developing a new recycling sector.