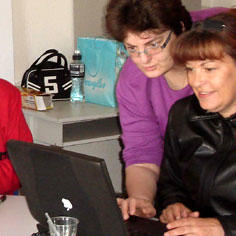 Social and Employment
Project leader
Solidarité et développement
Place
Creil, Oise, France
Sponsor
Florian Van Dam Humblot
Grant(s)
20 000 € to the Selection Committee at 2007/04/03
"As evidence of its seriousness, the association has obtained ISO 9001 certification, and has a large partnership network in Picardy. This entry point enables it to find training courses for the beneficiaries of the integration program, and subsequently favors their professional integration."
Florian Van Dam Humblot
Recent studies show that 80% of the persons in private domestic service have not received any initial vocational training. For Solidarité et développement, a workforce development association founded more than 30 years ago in Picardy, the prerequisites for durable vocational integration are based on prior quality training. This association offers persons in difficulty jobs in the area of personal services, training them at the same time. This large scale program dealt with 2238 clients in the region in 2005.
Today, the association is extending this dual activity with the women of the Creil-Nogent-Senlis labor pool. The project, launched in 2007, concerns 120 to 150 women with low skills, with or without schooling. The training program has two aspects: skills training for preparation as a versatile family employee, and the battle against illiteracy.
Joint project with Ateliers sans frontières
New premises have been renovated to ensure satisfactory facilities. They have two large training rooms, a relaxation and conference room, a reception area and two offices. The premises still need to be equipped with computer hardware, which is indispensable for training. The funds granted by the Veolia foundation will be used to procure computer workstations and buy software. The idea is to purchase these items from another association, Ateliers sans frontières, already backed by the Foundation. This collaboration closes the outreach loop.