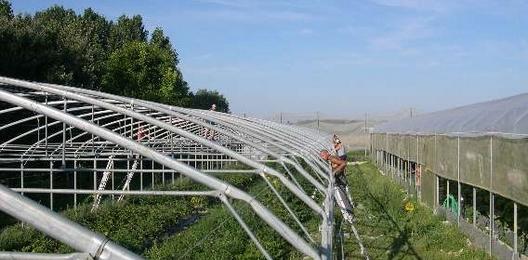 Social and Employment
Place
Senillé, France
Sponsor
Anthony Durigneux
Grant(s)
12 000 € to the Selection Committee at 2012/06/05
Project leader
"I discovered a real motivation among the full-time staff and volunteers of Bio Solidaire Senillé, who have already enabled many employees to return to the working world. I plan to provide supervision and assistance for these employees by offering them company training and providing them with my management skills to help develop its activity."

Anthony Durigneux
The nonprofit Bio Solidaire Senillé was created in 2009 to promote integration and access to jobs for publics in social and professional difficulty, through organic farming in the form of a Jardin de Cocagne. Called "Les Jardins du Dolmen", it is located at Senillé, a dozen kilometers from Châtellerault (Vienne). Through the production of organic vegetables, distributed in weekly baskets to consumer members, these gardens enable 15 vulnerable persons to envisage a project for access to a lasting job and to improve their personal situation. The mission of Bio Solidaire Senillé is important in this vulnerable job basin.
A more efficient irrigation system for a growing garden
After an installation and startup period, the development of organic vegetable basket deliveries to consumer members (110 weekly baskets at 9€), the Jardins du Dolmen are investing in more suitable production equipment. The aim is to acquire an open field sprinkler system composed of a piping network, sprinklers and equipment for optimizing sprinkling except in hot weather, and to acquire two rainwater pumps to sprinkle the seeds, the rainwater currently being stored in tanks.
The Veolia Foundation is happy to encourage this Jardin de Cocagne in its development, alongside Direccte, the General Council of the Vienne, the Urban Community of the Châtelleraudais Country and the commune of Senillé.