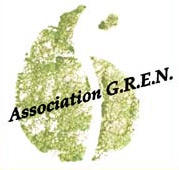 Social and Employment
Place
Sainte-Colombe-sur-Seine, France
Sponsor
Ghesline Pras
Grant(s)
€8,000 to the Selection Committee at 2011/10/20
Project leader
Association GREN
"The nonprofit GREN represents a real opportunity for women in difficulty to find their place in society. I've always wanted to carry out a project that provides support for women. Hence I find a comprehensive project in this nonprofit, beginning with a real opportunity for these women to enhance their lives, to learn a craft and to return to a working life. By recovering self-confidence through work, they can then build up the desire and the courage to take their lives in hand. Besides, this project fits into an attractive growth area: the distribution of local and organic produce.

Sustainable development lies at the heart of this project, combining social and environmental issues. I therefore fully support the project and we can also help it locally at the technical level, particularly by completing the irrigation system."

Ghesline Pras
The nonprofit Groupe recherche d'emplois nouveaux (GREN) is a back-to-work agency through business activity working in the areas of Châtillon and Auxois-Montbardois for the last 17 years. It remains the only back-to-work workshop and agency established in this vast and depopulated area, situated in a rural revitalization zone, and welcomes, every year, 40 to 50 persons having serious problems of social and professional integration. Yet, the upkeep and development operations on the open spaces and facilities are very often the privilege of a male public.
Breeding laying hens and a boutique for organic produce
Since the nonprofit GREN also wants to work on workforce development for women, it has decided to create an organic truck farming operation on a plot of about 3 hectares. In order to optimize the operation, the nonprofit has approached the national jardin de Cocagne network. At the same time, it has acquired premises at Sainte-Colombe-sur-Seine for running the new farm in satisfactory conditions. Eight female jobs have been created and today, the nonprofit wants to set up another two projects, breeding laying hens (organic) and the creation of a boutique for organic and local produce in order to hire another four persons.