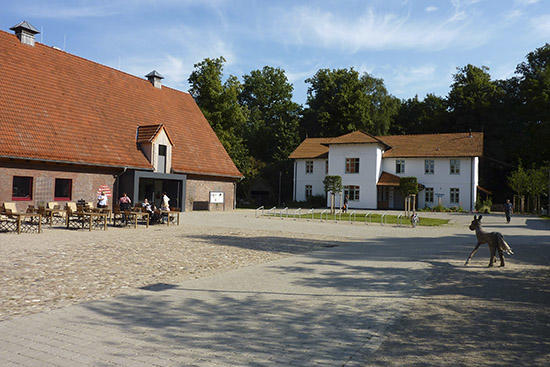 Environment and Biodiversity
Place
Hamburg, Germany
Sponsor
Daniel Hölder
Grant
€10,000 to the Selection Committee at 2011/06/28
Project leader
Hamburger Klimaschutzstiftung
"I am convinced that the young generation must be educated in environmental and climate conservation, and the activities offered by the new KiFoWe workshop of the Karlshöhe center will go a long way to achieving this!"

Daniel Hölder
Created in 2008 by the city of Hamburg, Hamburger Klimaschutzstiftung is a foundation for climate conservation.Today, it also manages the Karlshöhe center for environmental education, in the areas of energy and climatic protection.
Hamburg, Europe's green capital in 2011, is multiplying its environmental initiatives.On a 9 hectare plot, the Karlshöhe center will accordingly develop a former stable, that will finally accommodate an interactive exhibition "The Seasons of Hamburg", a research workshop, KiFoWe, a function room and an organic restaurant.The future KiFoWe research workshop will be the focal point of this new project, and will welcome groups of children aged from 4 to 12, throughout the year.By taking advantage of the activities and experiments proposed, this young public can thus intensify its knowledge about nature and climate conservation and sustainable energy.
Experiments across the seasons
KiFoWe wants to be a laboratory adapted to the seasons of the year.Here, the children, in groups or individually, will do research and experiments through activities according with nature.In summer, for example, the theme will be solar cell phones, and in autumn, wind power.Of particular interest is the combination of KiFoWe with the other achievements of the new project of the Karlshöhe center.These children can either visit the exhibition, or repair to the vast area of the site, where they can discover an orchard, chickens, bees, sheep, as well as solar collectors, a geothermal installation and weather station, and then learn more in the research workshop.
The Veolia Foundation is contributing to this important project in environmental awakening, by financing the technical equipment required for the practical experiments.