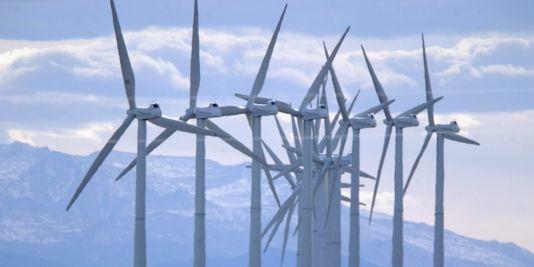 "On the 20th birthday of the Station, we gave it showpieces and historic items of our company. We are really excited to promote the vocational training in our region, because this project matches our knowhow in the areas of energy and the environment."

Sandra Tietz
Station für Technik, Naturwissenschaften, Kunst was created in 1953 as an extracurricular educational facility for children and adolescents of the City of Weißwasser (Land of Saxony) in science and technology as well as arts and crafts. Since 1991, it is managed by the nonprofit Station für Technik, Naturwissenschaften, Kunst - Weißwasser e.V., which runs many cooperative projects with the schools, kindergartens and other educational institutions, local companies and administrations for youth and labor, and defines itself as a space for continued education and sustainable employment for the younger generation. To carry out its missions, the nonprofit has workshop-buildings, a function room and rooms for seminars - on a 7 000 square m plot near the Weißwasser City center. The professional staff (8 employees and 12 volunteers) offer educational programs for youngsters of all ages. The children and adolescents of the City of Weißwasser thus enjoy the opportunity to learn about scientific and technical subjects as well as artistic and creative ones, in order to facilitate their vocational training.
Discovering energy processing, transmission and use
Under the motto Energie erleben + Wirtschaft verstehen (knowing about energy + understanding economics), the nonprofit wants to set up an experience park, where the technologies of the future can be investigated. Materials and installations of the power companies will be exhibited and installed there, as well as those of other industrial firms. This means a unique opportunity for children of nursery schools and school children to discover the processing, transmission and use of energy. The learning of growth technologies in the field of electrical engineering/electricity and electro-mobility is also planned. A selection of projects will be organized in cooperation with the economic partners and universities to adapt to the future needs of the regional firms. At the same time, the nonprofit also proposes a la carte training programs to ease the access of the young people to these growth professions and thereby contend with the shortage of skilled personnel.
Knowing about energy and understanding economics
The Veolia Foundation is supporting the initiative of the Station to create an experience park dedicated to the technologies of the future.